7th County title for 2021
Congratulations to the senior camogie girls, who are the Junior Champions for 2021. They defeated Crosserlough in Kingspan Breifne on a scoreline of 0-12 to 0-04. Team captain Helen Lynch thanked the team mentors David Mc Carney and Caroline Martin, and all the girls and supporters. Aine Corcoran received the player of the match award.

Under lights on a calm evening on the 3g the Drumgoon Camogie team put in a fantastic display of teamwork and skill to take the Junior Championship with an impressive win over Crosserlough 0.12 to 0.4. Both teams were up for the game from the throw in but Áine Corcoran opened the scoring for Drumgoon with a well taken point. This was quickly followed by and excellent point from Ellen Maguire. Crosserlough found their stride and scored a point from play. Two points from a 45 and a free from Ciara Fitzpatrick left Drumgoon up 0.4 to 0.1 at the first water break. The restart seen another point for Ciara from a free. A point from play for Crosserlough followed by a couple of near misses for Drumgoon before Michelle Dolan scored 2 excellent points in as many minutes to leave the half time score 0.7 to 0.2. The second half started fast and furious with a lot of tough tackling and exchanges. Crosserlough pilled on the pressure, but the Drumgoon backline were solid and Rebecca Brady in goals made some excellent clearances. Crosserlough pointed two frees but another excellent point from Michelle Dolan kept the momentum with the Drumgoon girls. Crosserlough kept putting on the pressure but failed to hit the target. Another point for Áine Corcoran put 6pts between the sides with eight minutes to go. With time running out another super point from Áine brought great cheers from the Drumgoon supporters but she kept the best for last with an absolutely stunning point just before the final whistle, she totally deserved the Player of the Match award.
This was a superb team display and all credit goes to every member who played their hearts out and to the team mangers Caroline Martin and David Carney.
Drumgoon: Rebecca Brady, Niamh Fitzpatrick, Tara Fitzpatrick, Rachel Tierney, Helen Lynch (Capt.), Caoimhe Clarke, Laura Bannon, Áine Corcoran (0.4), Rachel Fleming, Ellen Maguire (0.1), Ciara Fitzpatrick (0.4 f.), Charley Norris, Alannah Clarke, Michelle Dolan (0.3), Joanne Halpin. Subs: Holly Halpin for Niamh Fitzpatrick, Laura Shalvey for Joanne Halpin, Codi Shalvey for Ellen Maguire, Eva O'Grady for Charley Norris, Ellen Clegg for Rachel Fleming; Lisa Reynolds, Laura Fox, Orlaith Markey, Sarah Clarke, Siobhán Mc Cabe, Sophia Halpin, Emma Carroll.
Well done to the team and management and best of luck representing your club and County in the Ulster Championship.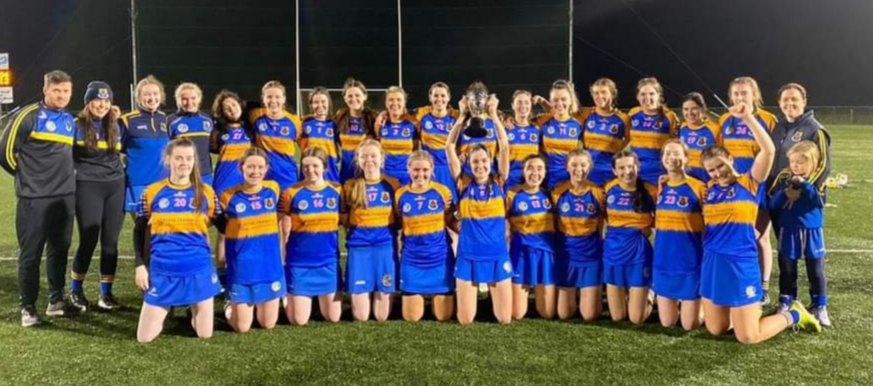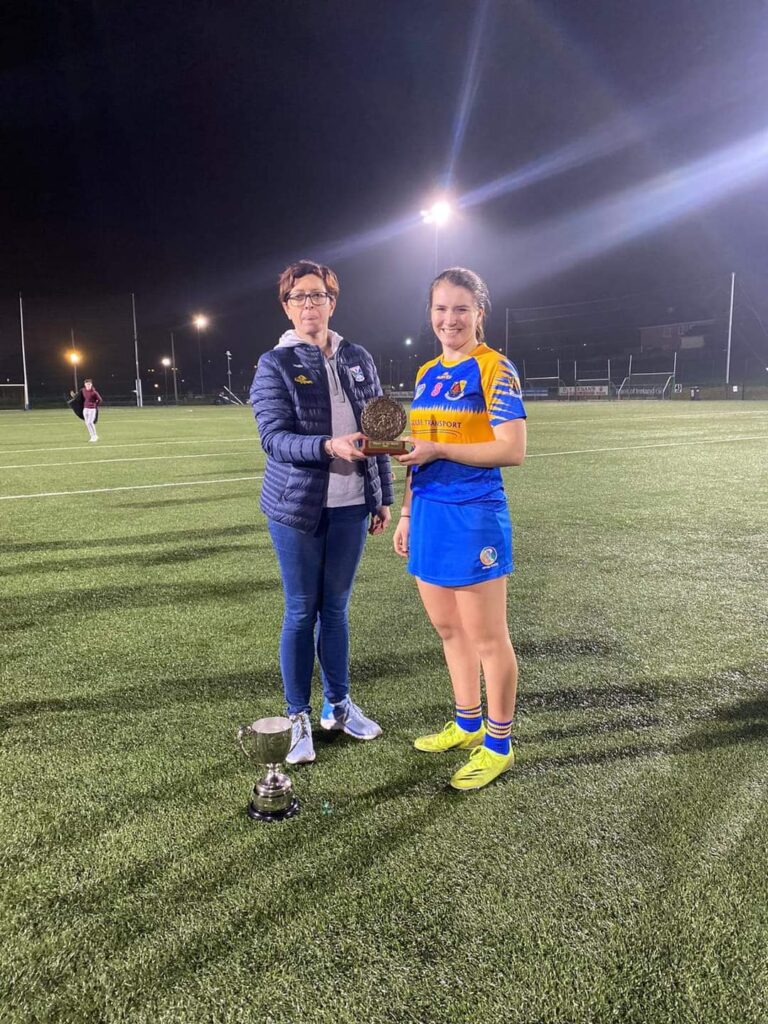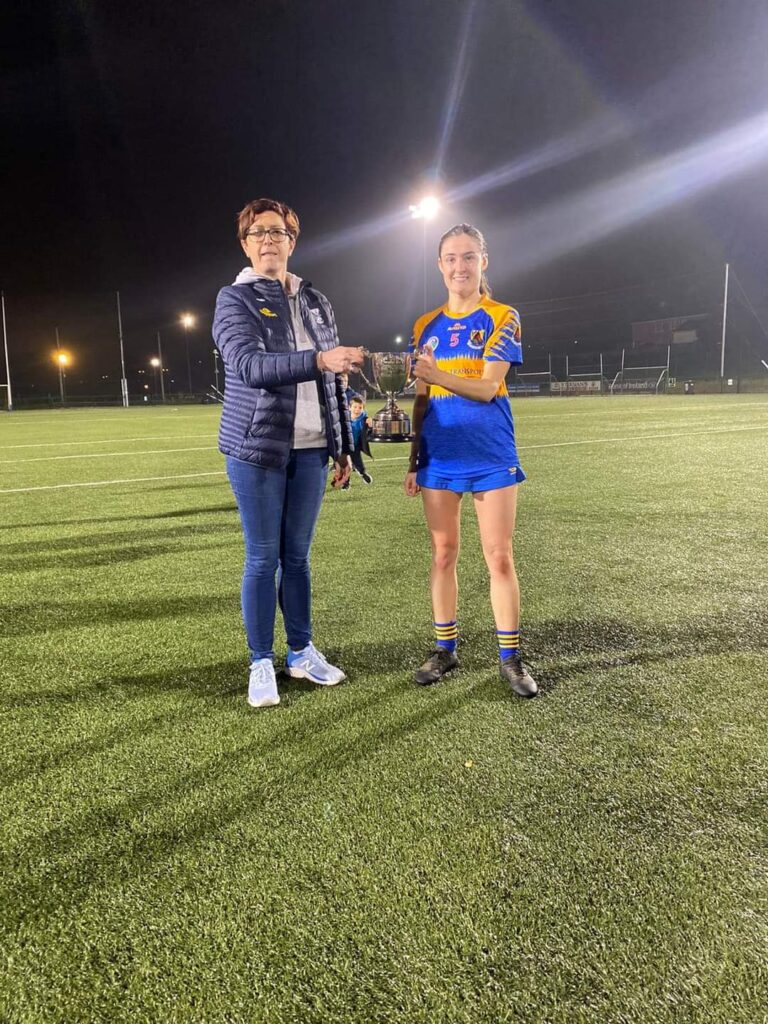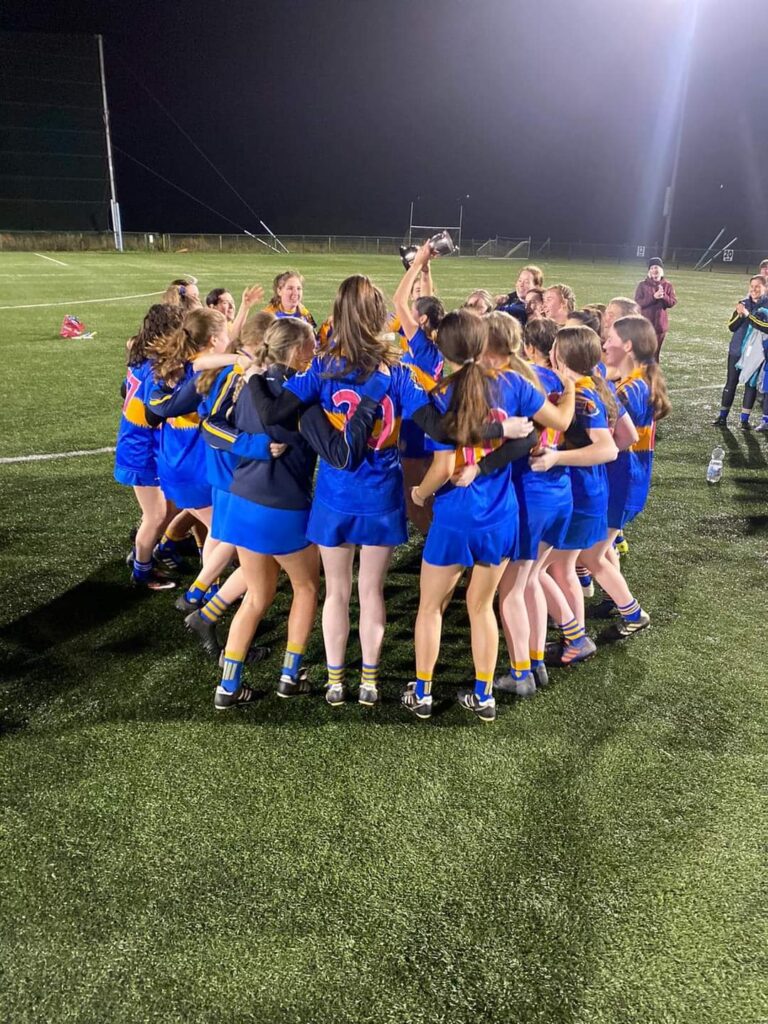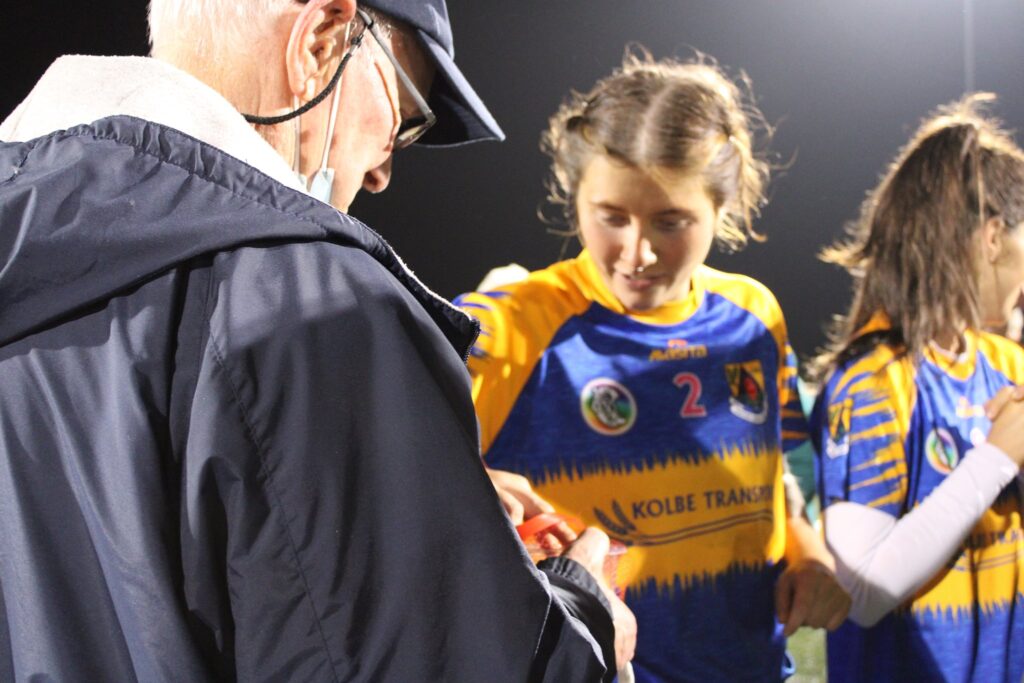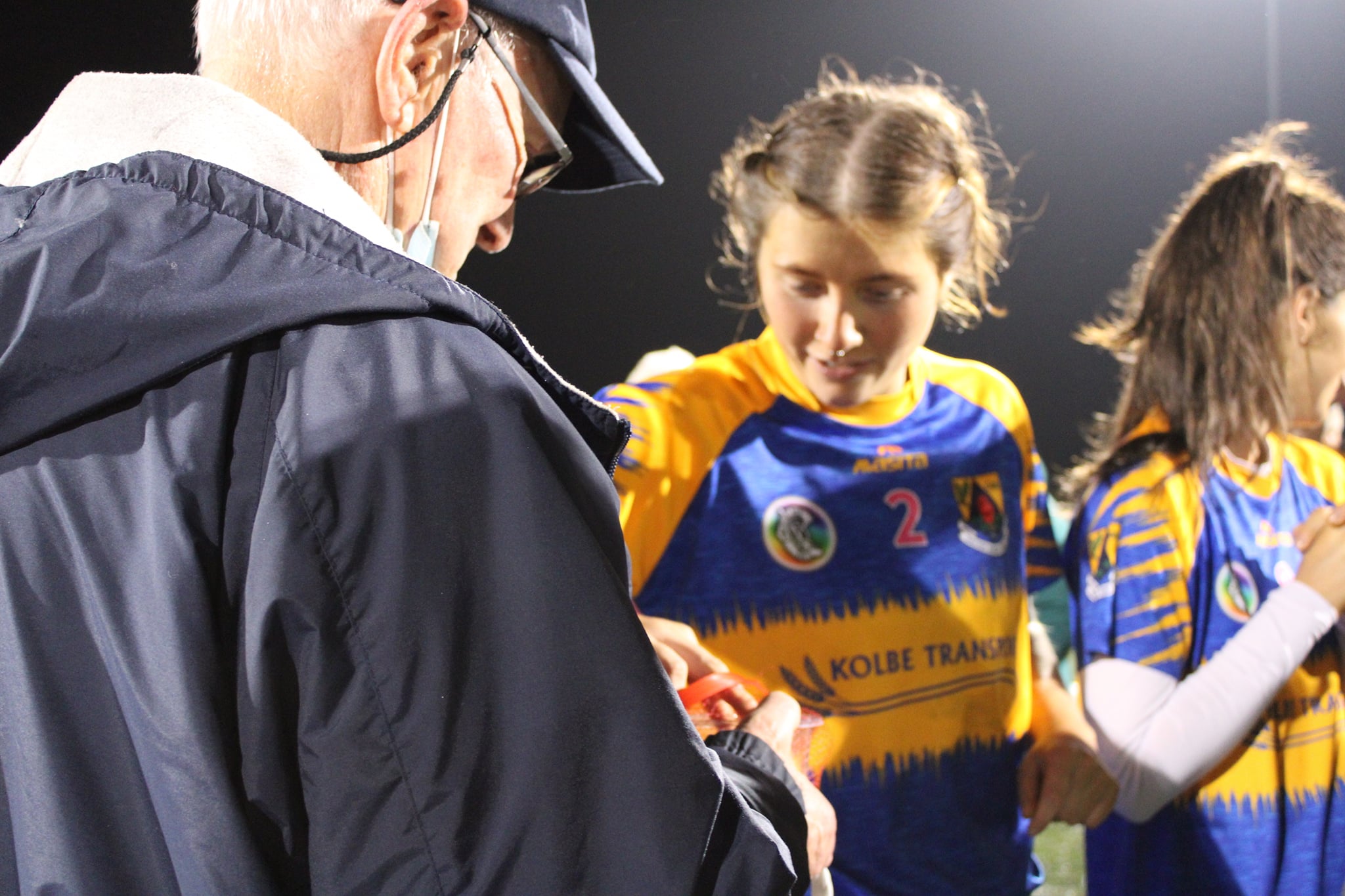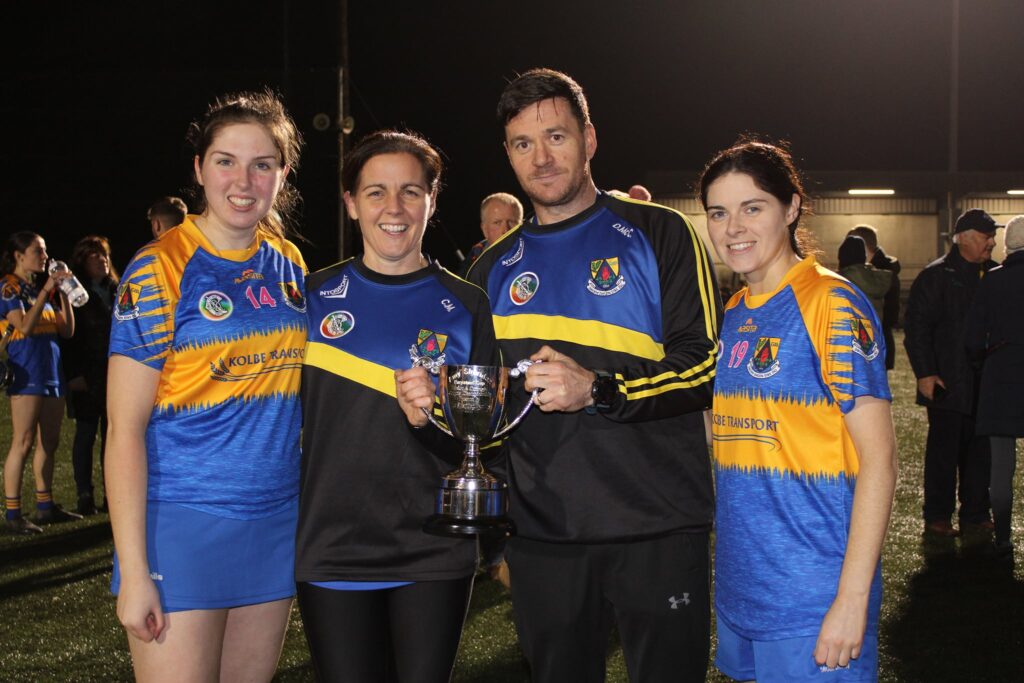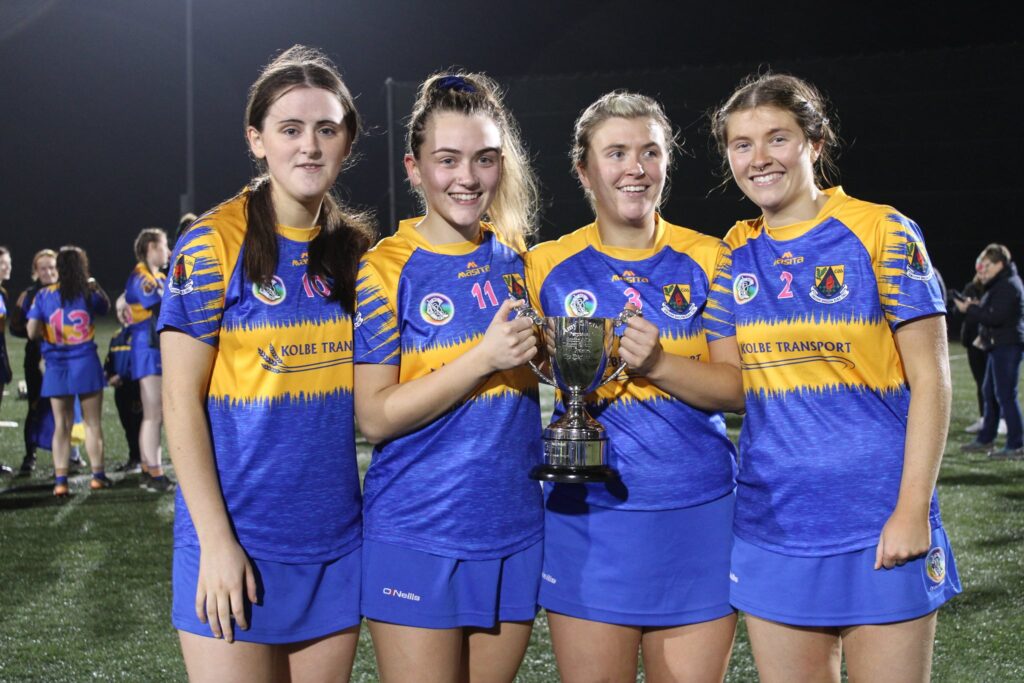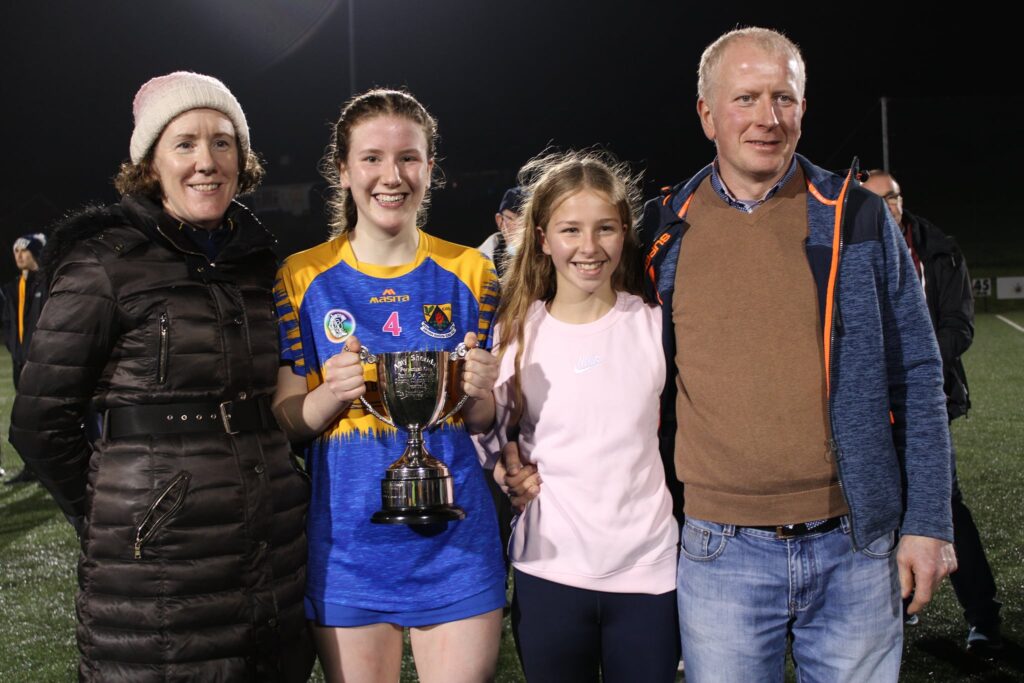 Under 13 Boys are county champions
Drumgoon 9-23 Naomh Brid 1-05
Congratulations to the under 13 boys, who put on a display of teamwork and skill second to none on Saturday afternoon on the 3G in Breffni Park. Playing with a strong breeze the boys soon ran into an early lead as centre back Ciaran Clerkin drove the play forward finding Damien Hughes with pin point accuracy who shot over some brilliant scores. With a sound defence and Cameron O' Reilly in great form in midfield, they piled on score after score and none better than when Cormac Clerkin shot over from the narrowest of angles. At the break, the boys led on a scoreline of 6-14 to 0-03. In the second half Naomh Brid, a combination of Drumalee and Redhills staged a comeback and scored a goal, but goals from the two joint captains, Ciaran and Damien soon broke their spirit. The boys thanked the team management of Martin Clerkin, Martin Hughes and Barry Crosson. The winning team was, Daniel O' Reilly, Breen Clerkin, Breen Mc Donald, Rian Crosson, Brian Mc Dermott, Ciaran Clerkin (J. Capt.) 2-06, Cameron O' Reilly 1-02, Damien Hughes(J. Capt.) 4-09, Caolan Crosson, Charlie Gallagher 0-1, Cormac Clerkin, 1-05 Subs Dylan Keappock, Padraig Ward 1-0, Kayden Mc Cann, Cian O' Reilly, Steph Coppins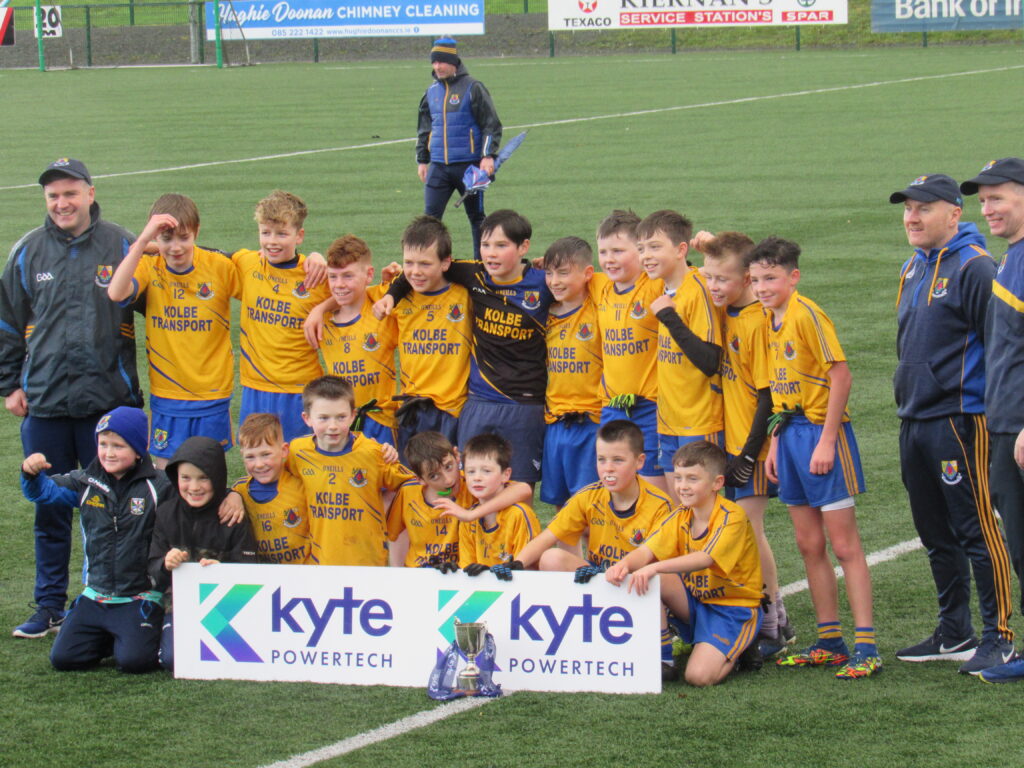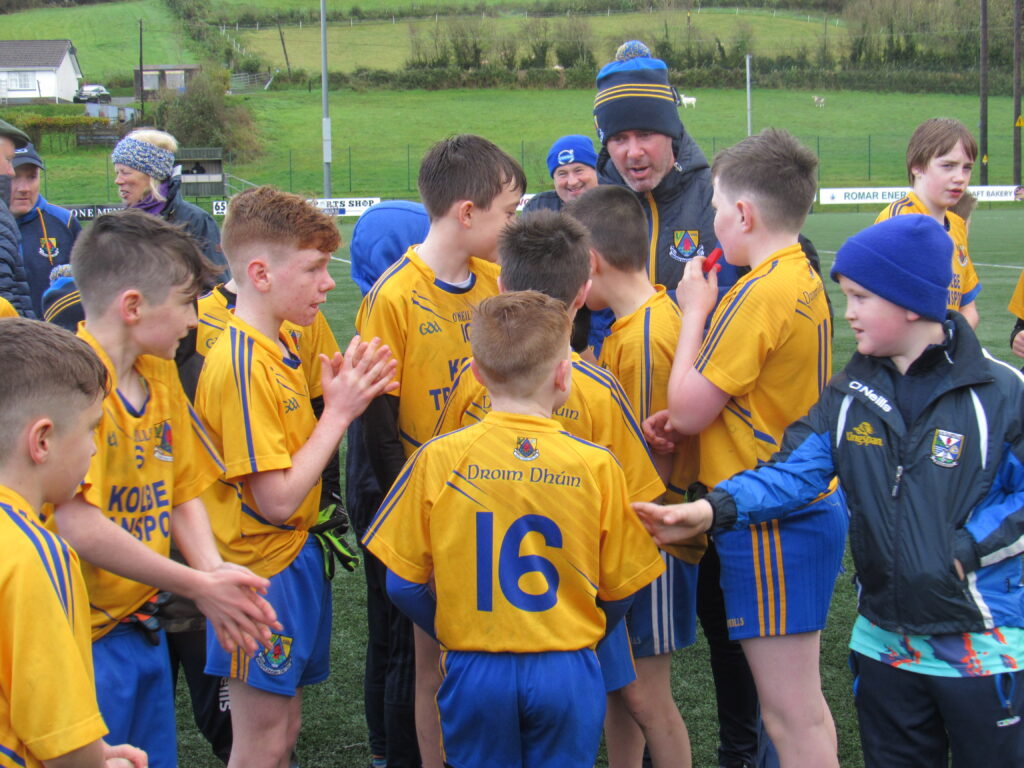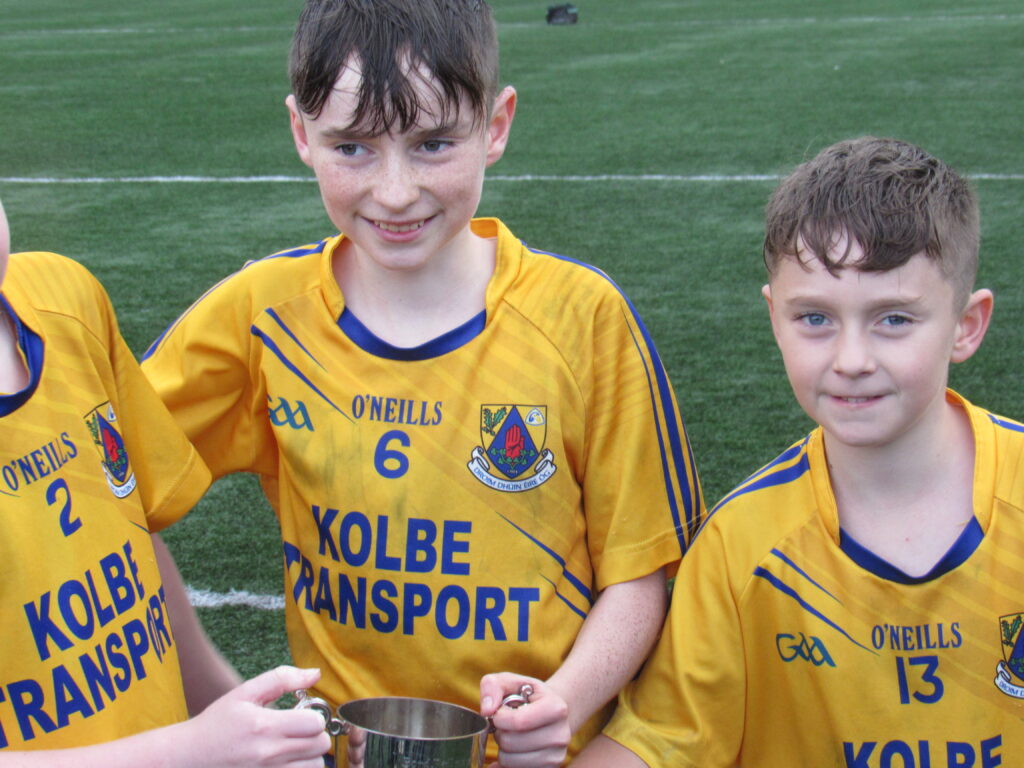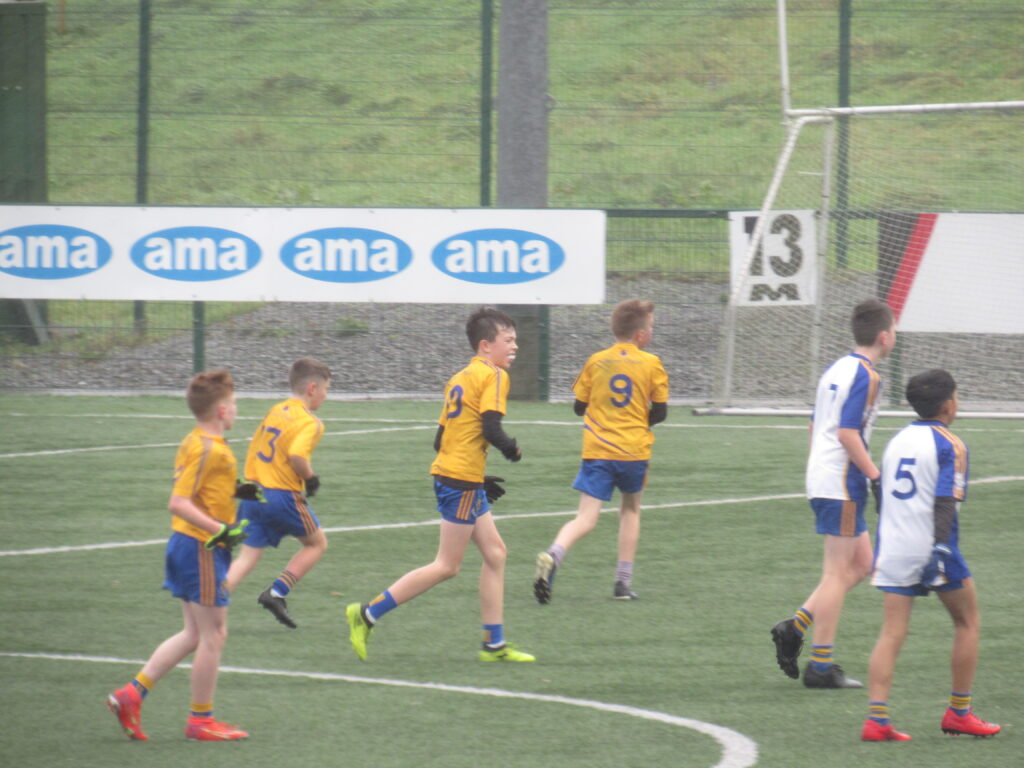 Drumgoon Ladies are Junior Champions 2021
Drumgoon 3-11 Laragh 2-04
All of the girls were in top form, as they deservedly led from start to finish. Winning the midfield battle they immediately went on the attack. Catherine Ahearne shot over a point, and in the next attack, a strong running Sarah Clarke, shot to the back of the net. The girls had 1-04 on the scoreboard before Laragh, got their first score. Laragh then got into the game and scored a goal and a point. Jordan Crowe was in scintillating form and she shot over 3 unanswered points to leave the scores 1-08 to 1-03 in Drumgoon favour at half time. With Aoife Mc Gorry and Cliona Farrell excelling in a well marshalled defence, Laragh found it difficult to break through. Drumgoon's livewire captain Tess Mc Cann covered every blade of grass in Breffni Park, as she played a sweeper role and continually supported the attack. Their two star forwards, Catherine Ahearne and Jordan Crowe added a goal each, to leave the result in no doubt. The large attendance cheered loudly as the cup was presented to the winning captain Tess Mc Cann. The girls now play the Down Champions in the Ulster Club Championship. The player of the match award went to Pamela Mc Cabe. The winning team was, Emma Carroll, Cora Mc Bride, Cliona Farrell, Lisa Murray, Siobhan Smith, Aoife Mc Gorry, Megan Moynagh, Pamela Mc Cabe, Sarah Clarke 1-01, Orlaith Smith, Catherine Aherne 1-04, Rhiannon O' Reilly, Jordan Crowe, 1-06, Denise Smith, Teresa Mc Cann (Capt.), Subs Naoise Mc Dermott, Ellen Gallagher, Aoife Brazil, Aisling Mc Dermott, Claire Mc Caffrey, Ellen Clegg, Chelsea Crowe, Ellen Maguire, Bernadette Moore, Megan Donegan, Siobhan Mc Cabe, Shauna Carragher, Laura Fox, Jorja O' Reilly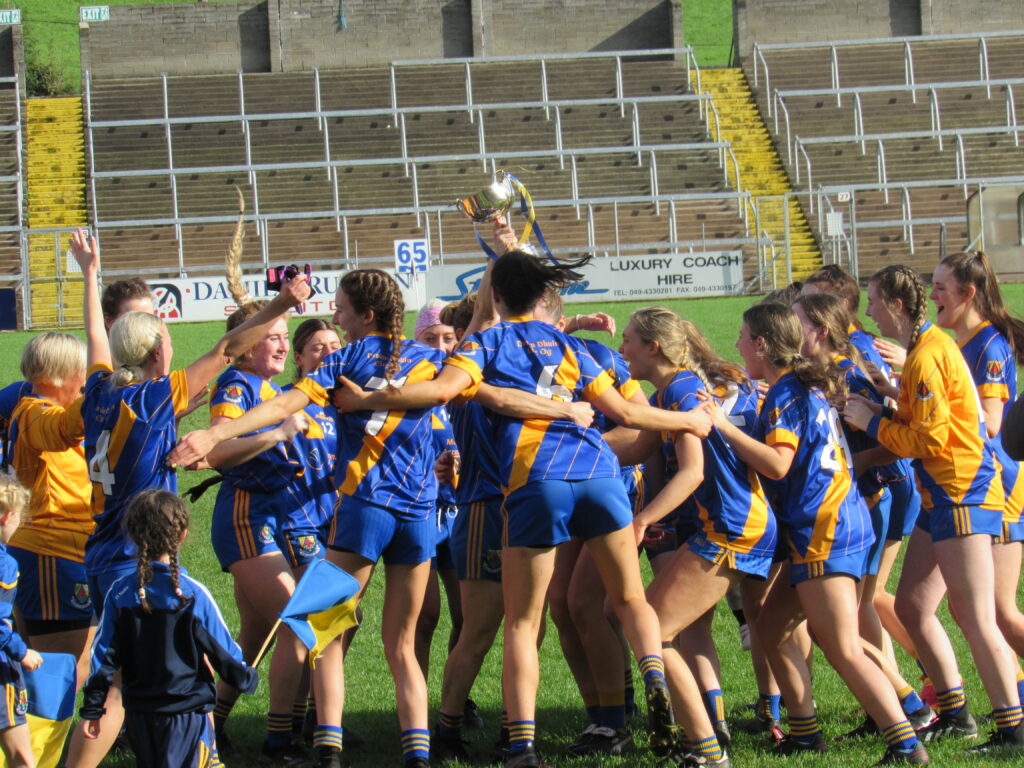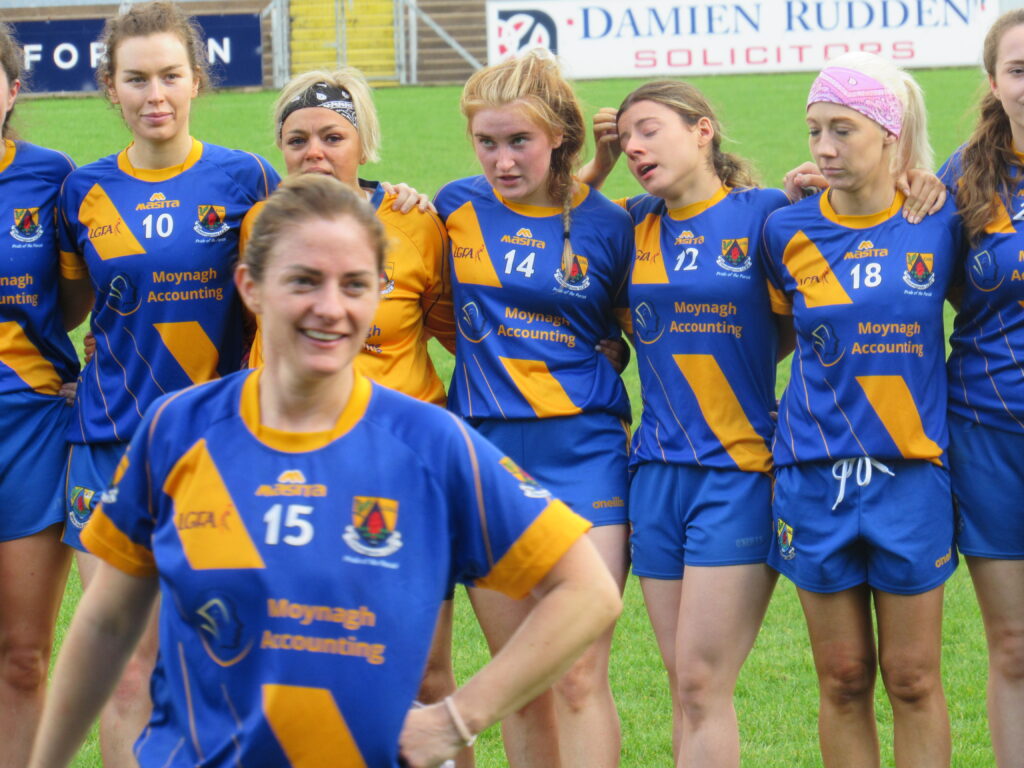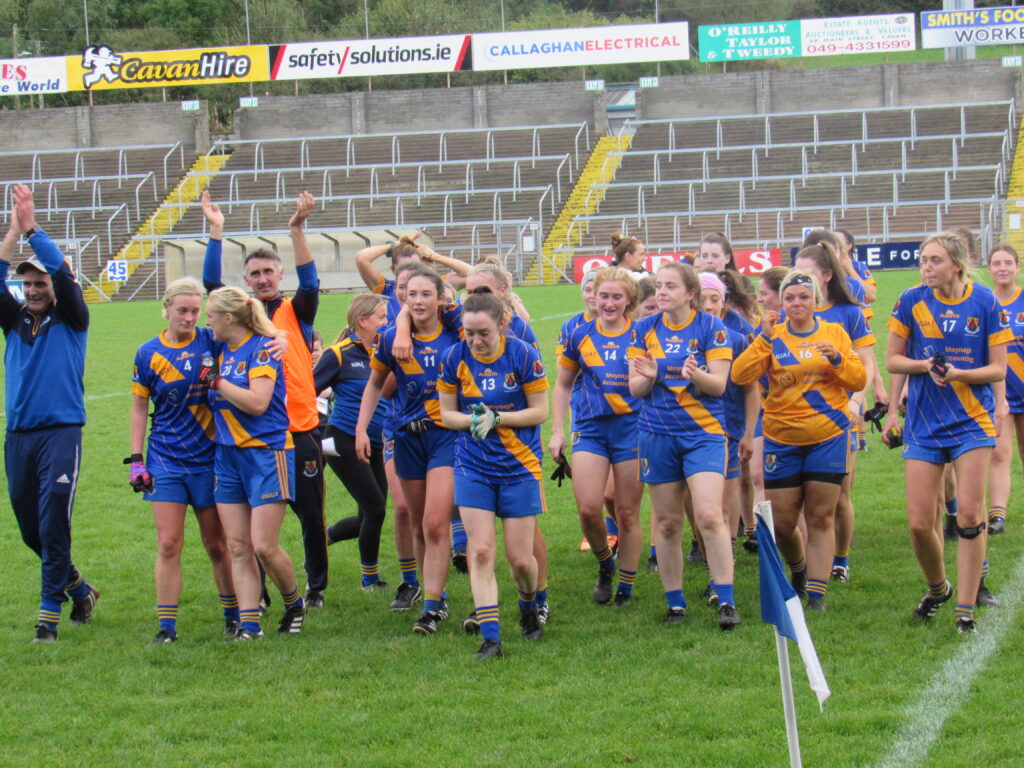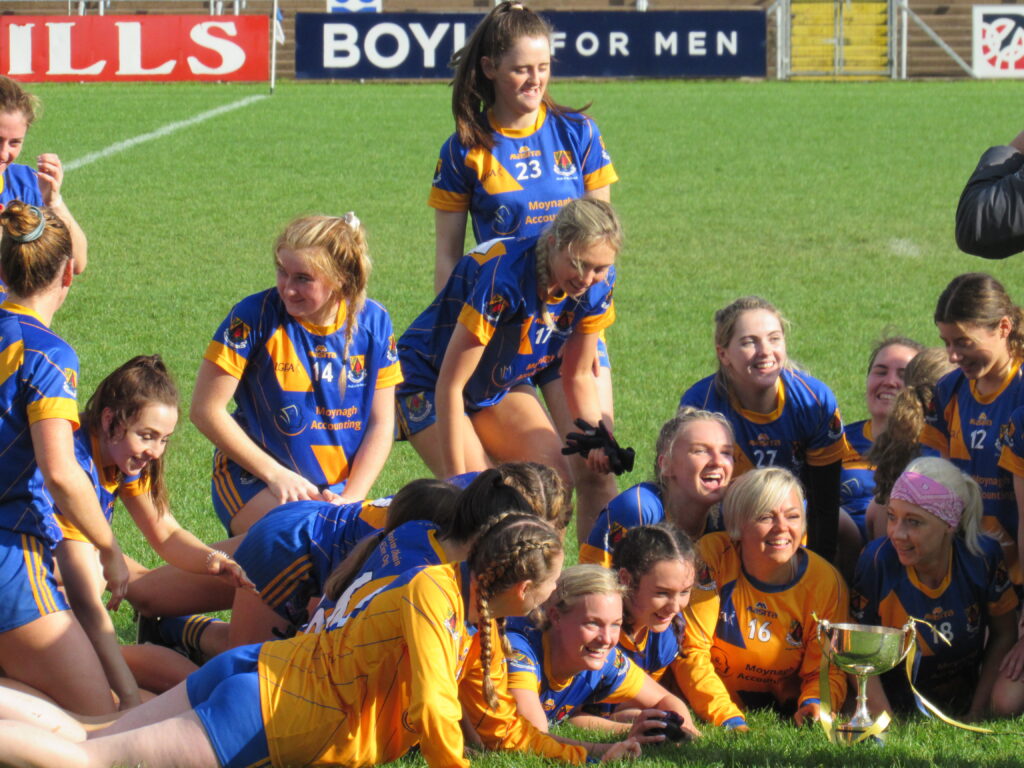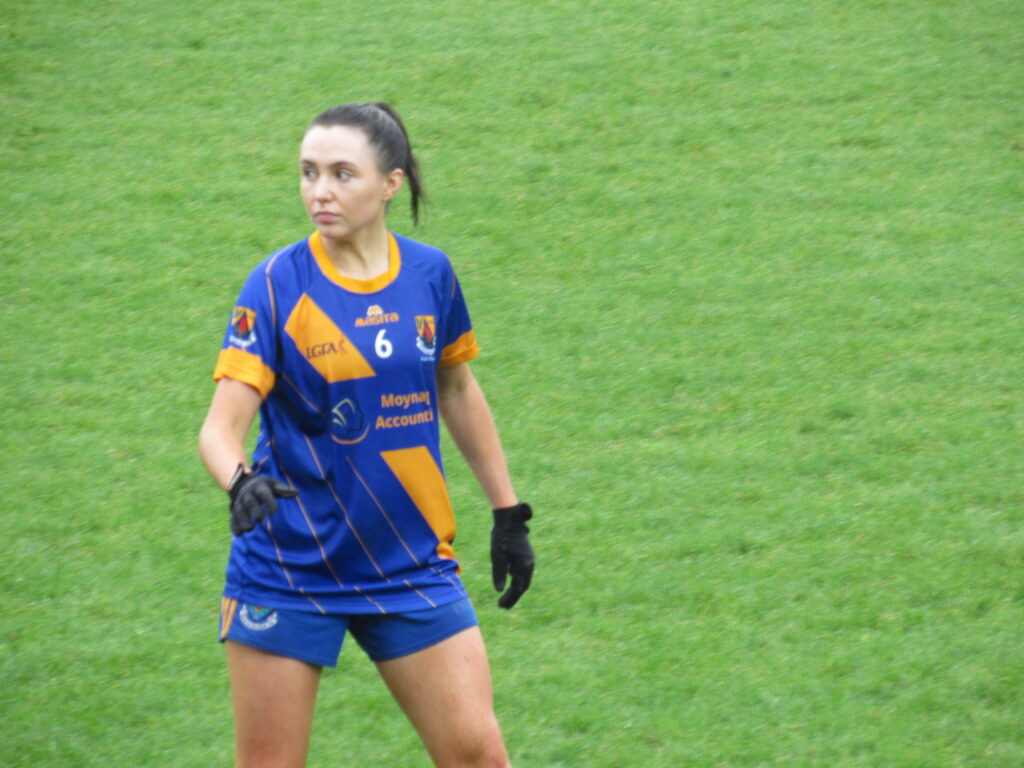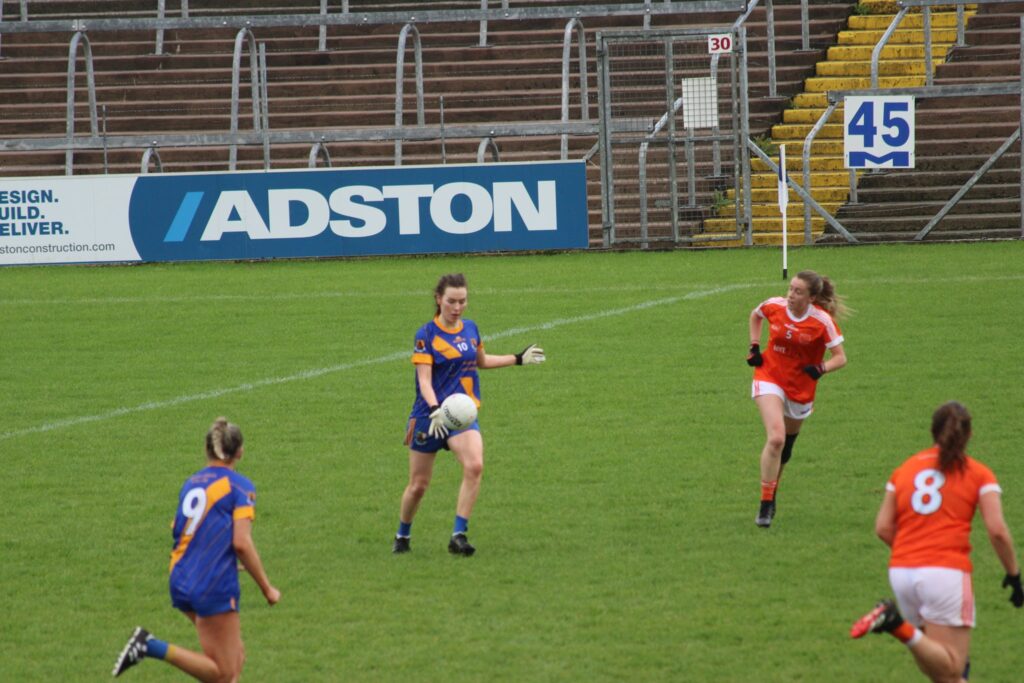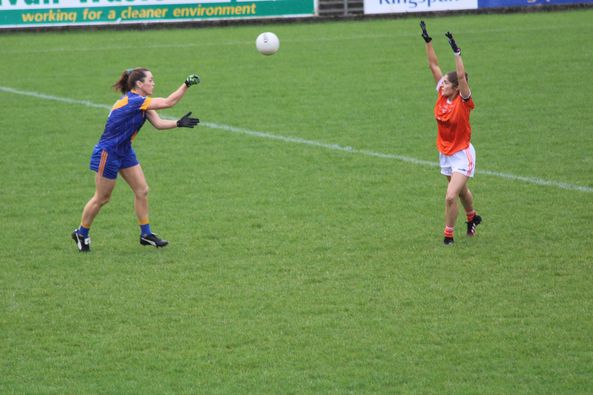 U15 Camogie girls .
Congratulations to our U15 girls and management on winning the U15 Division 1 Final on Thursday, 23/9 against a strong Bailieborough side. A great show of skill and determination in front of a large crowd ended with our girls winning by the narrowest of margins. A large crowd packed the stand in Rathluden, Kill and cheered on the girls. The final scoreline was Drumgoon 6-06 Bailieborough 6-05. The winning squad was Ciara Boyle, Sarah Lee, Madison O' Reilly, Lily Moynagh, Eabha Slowey, Philippa Hughes Katie Clarke, Mairead Markey, Ciara Lynch, Amelia Bannon, Lauren Moynagh, Rose Geoghegan, Annie Hughes, Niamh Holden, Sarah Reynolds, Amy Keogh-Hall, Eadaoin Morris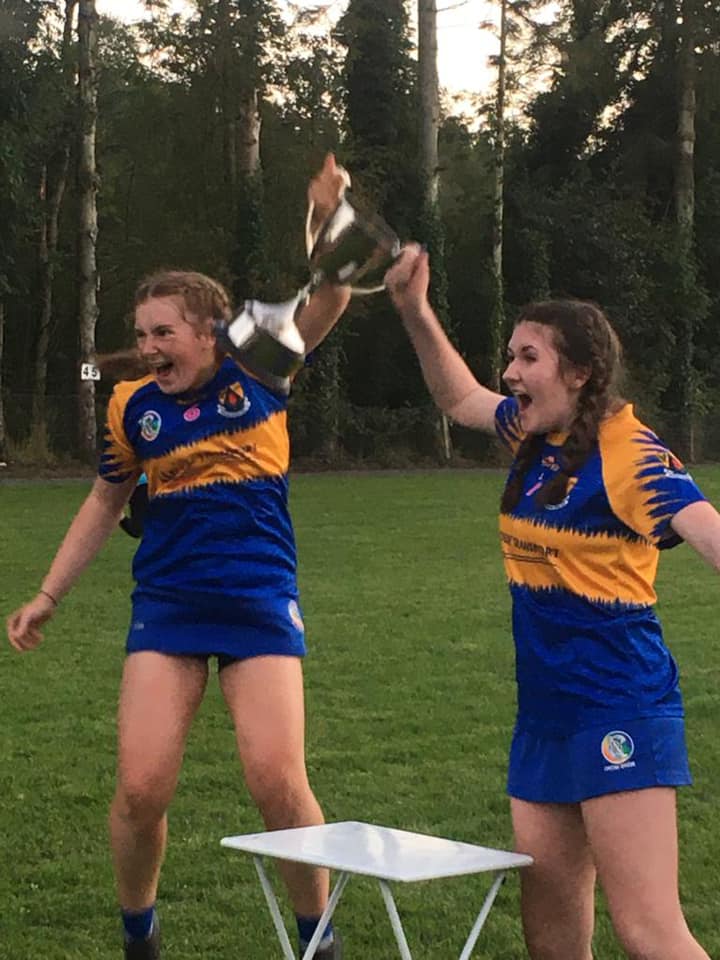 Under 17 Champions
Congratulations to the under 17 boys, who are the new county champions. They defeated Castlerahan on a scoreline of Drumgoon 4-18 Castlerahan 4-06. The boys who put in a scintilating performance, on Tuesday evening, 7th of September in Breffni Park. The large attendance cheered the boys all the way, as they played some exhilirating football, from start to finish. Their teamwork was from the top drawer, and their finishing was sublime. The winning team was, Peadar Mc Cabe, John Mc Dermott 0-1, Matthew Mc Dermott, Philip Morris, Andrew Murray, Darragh Lynch 0-06, Euan Crosson, Ryan Conroy 0-5, Shane Shalvey 1-03, Ben Brennan 3-03 Ben Mc Donald, Gerry Morris, Lee Pepper, Cian O'Hare, Oisin Pepper, Lee Murray, Team Mascot, Jack Morris. Team Management, Aogan Óg Farrell, Séamus Morris, Philip Mc Dermott, Pádraig Jackson.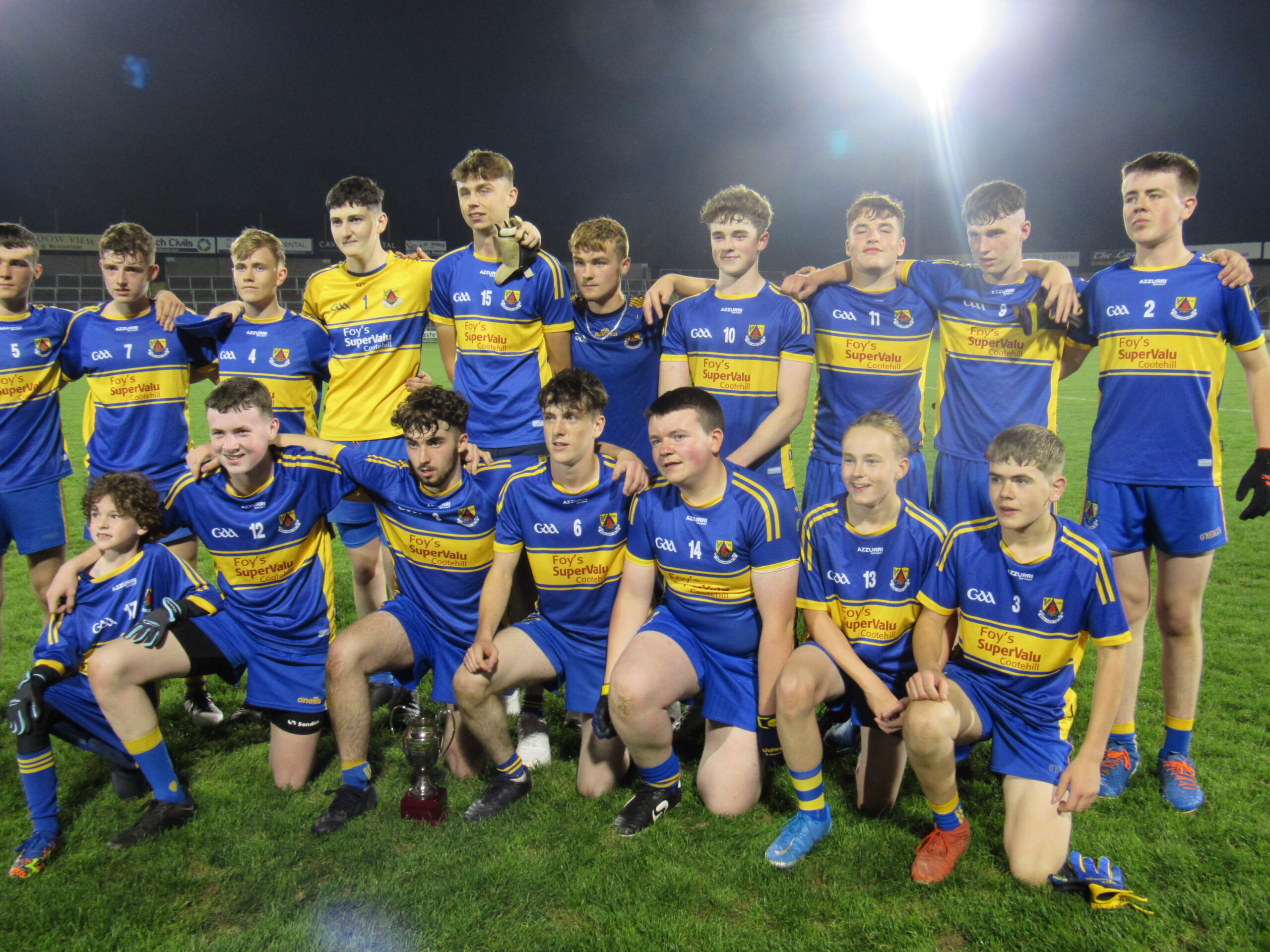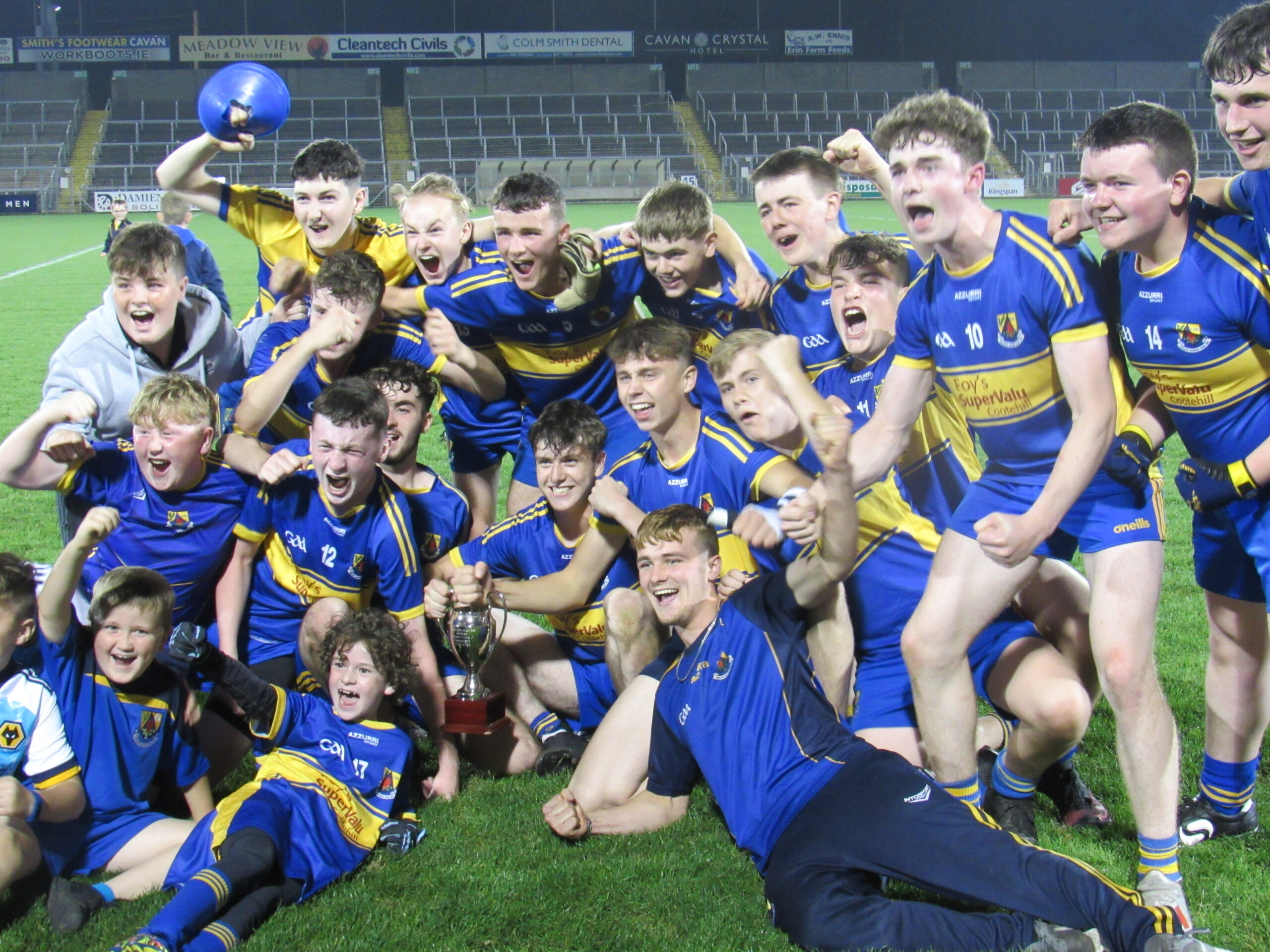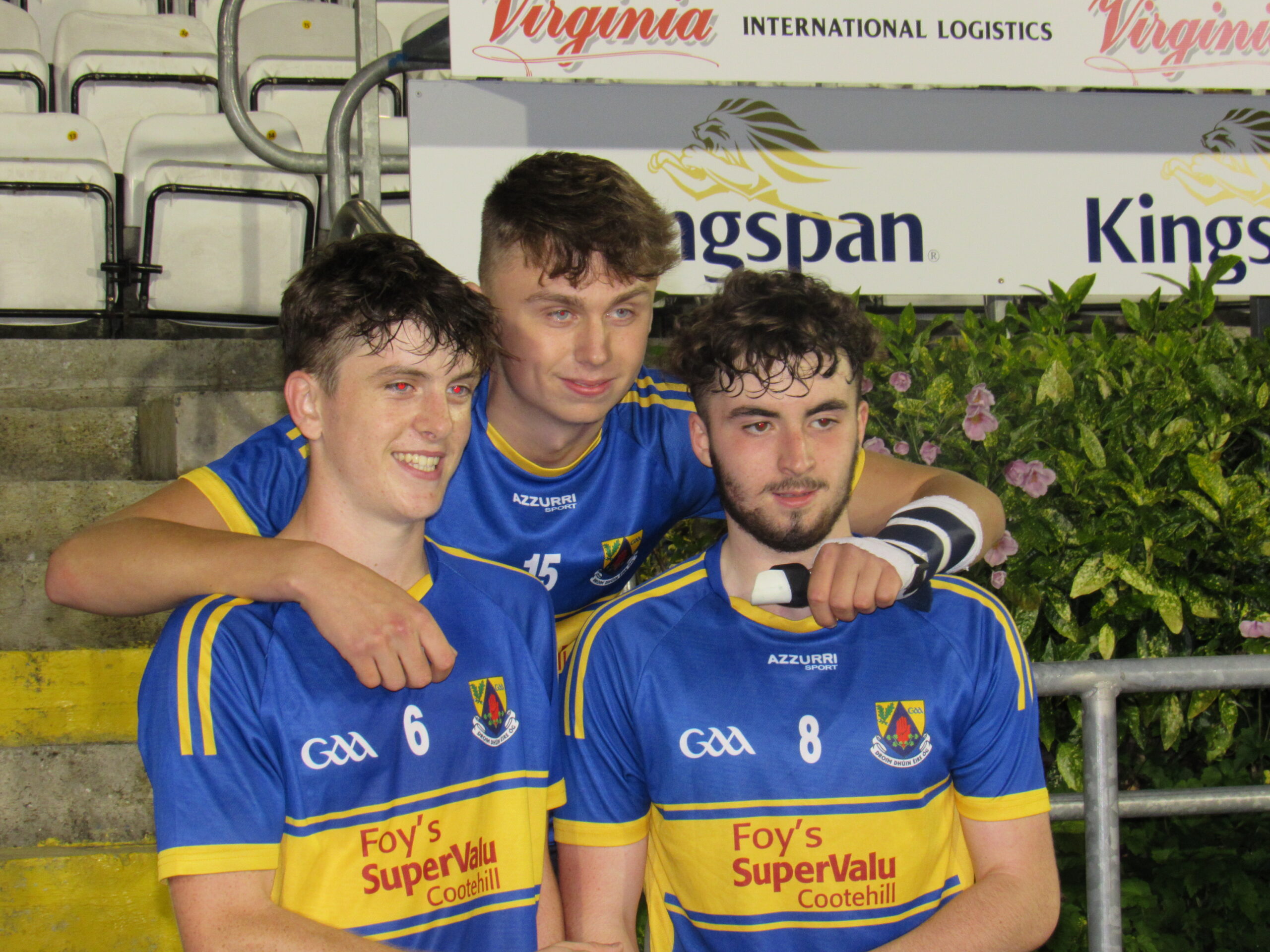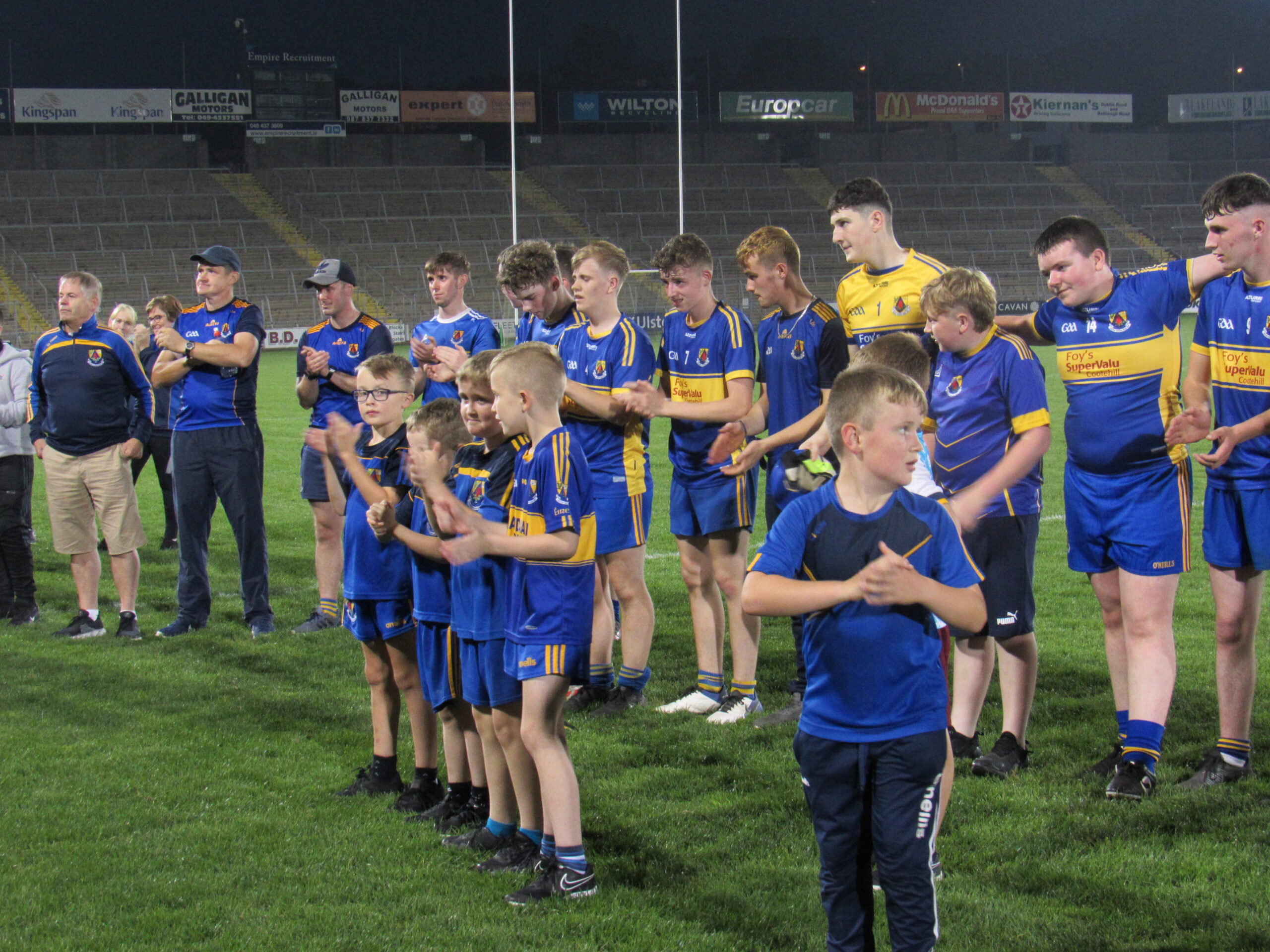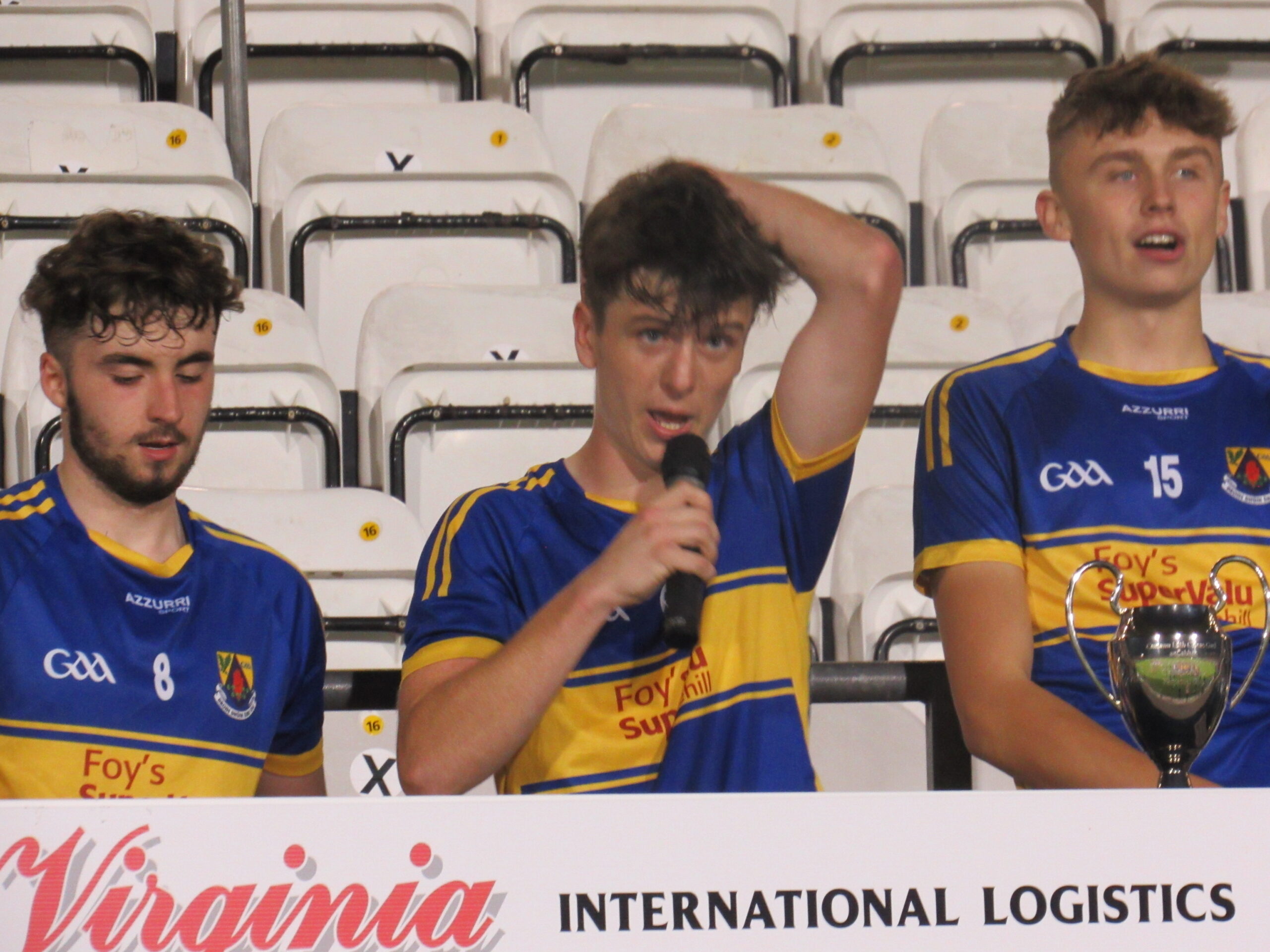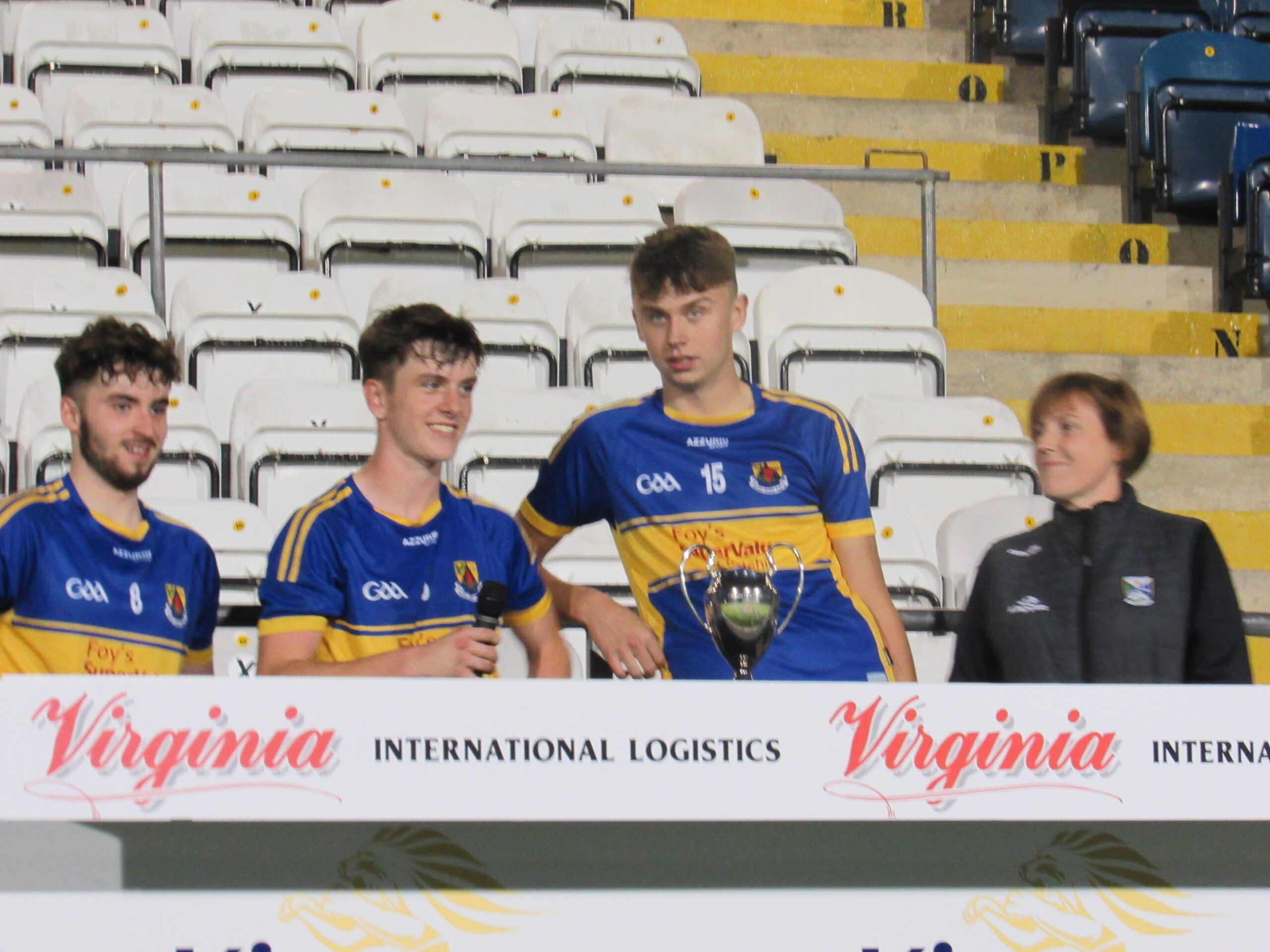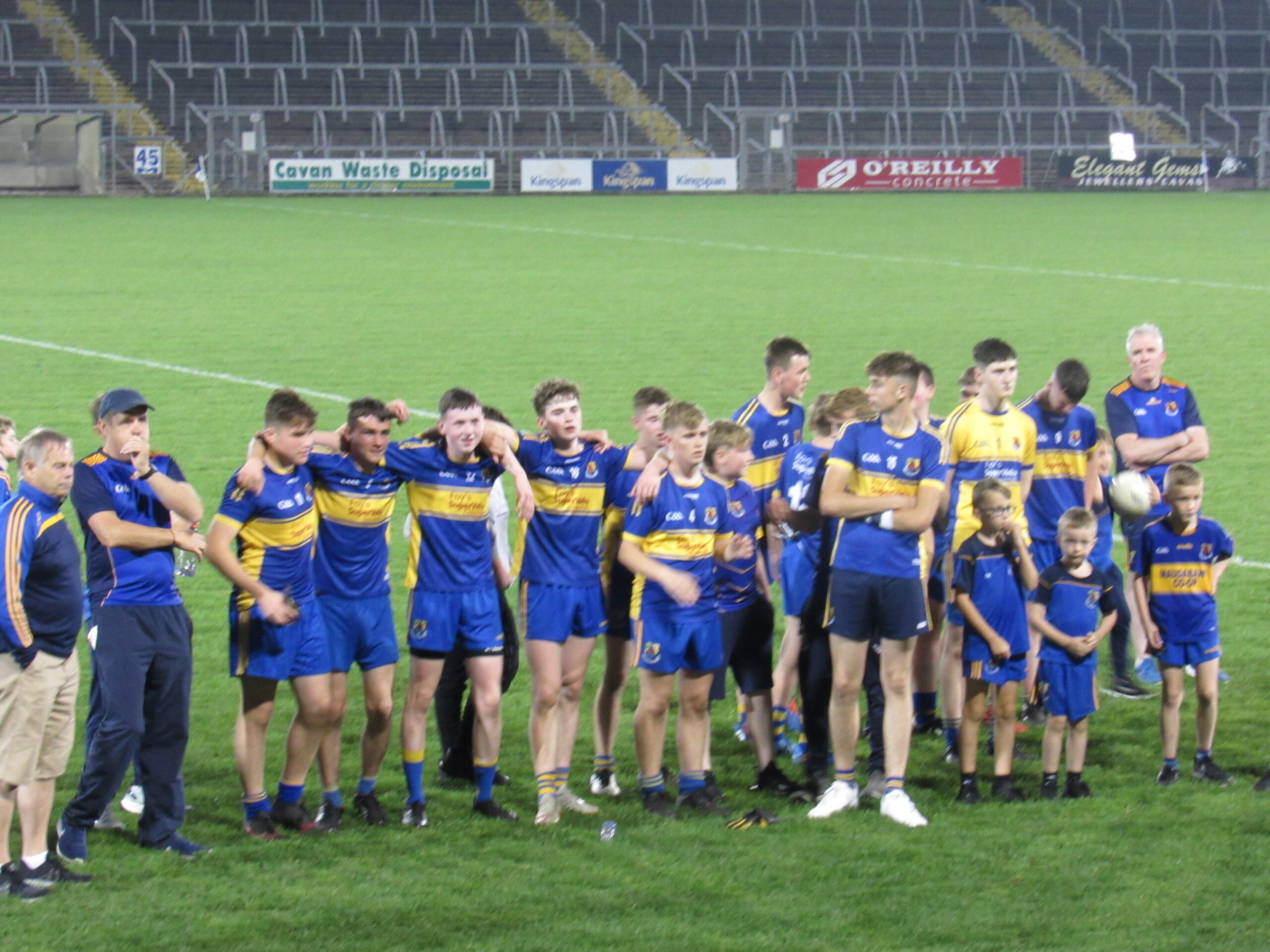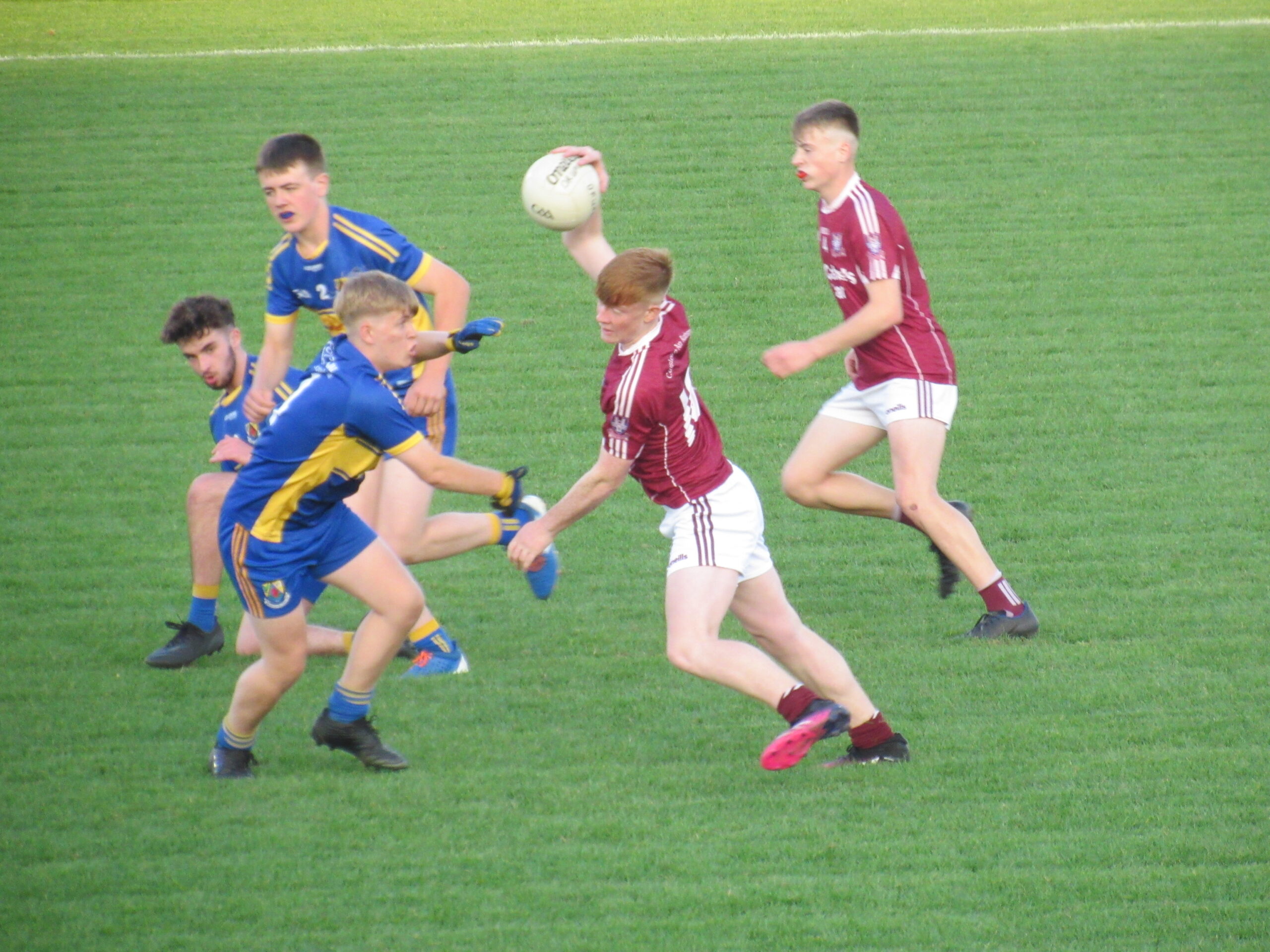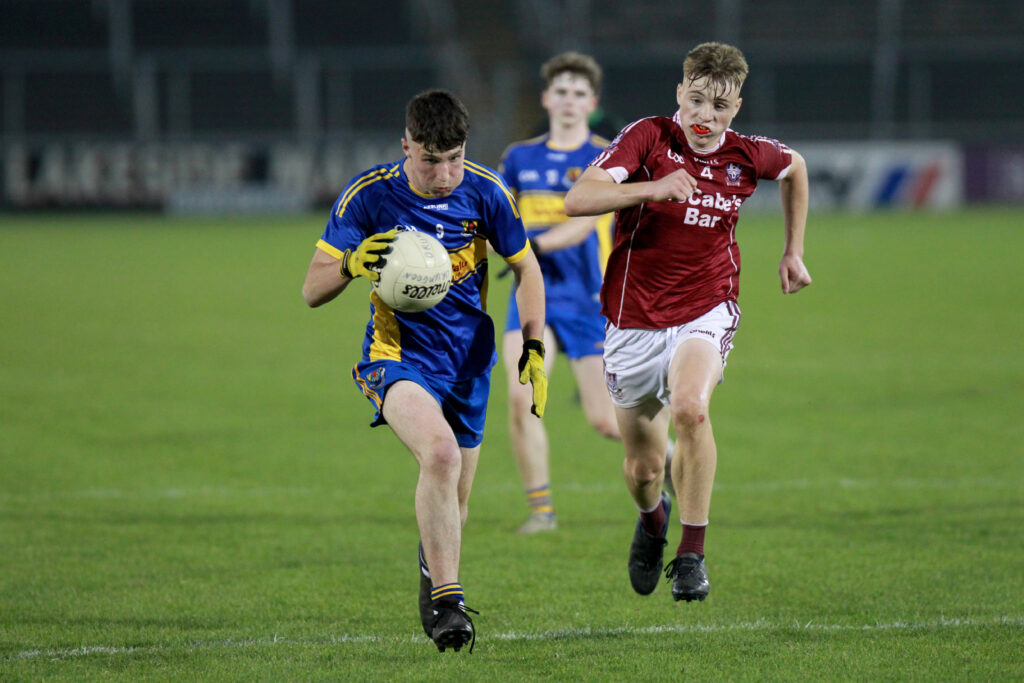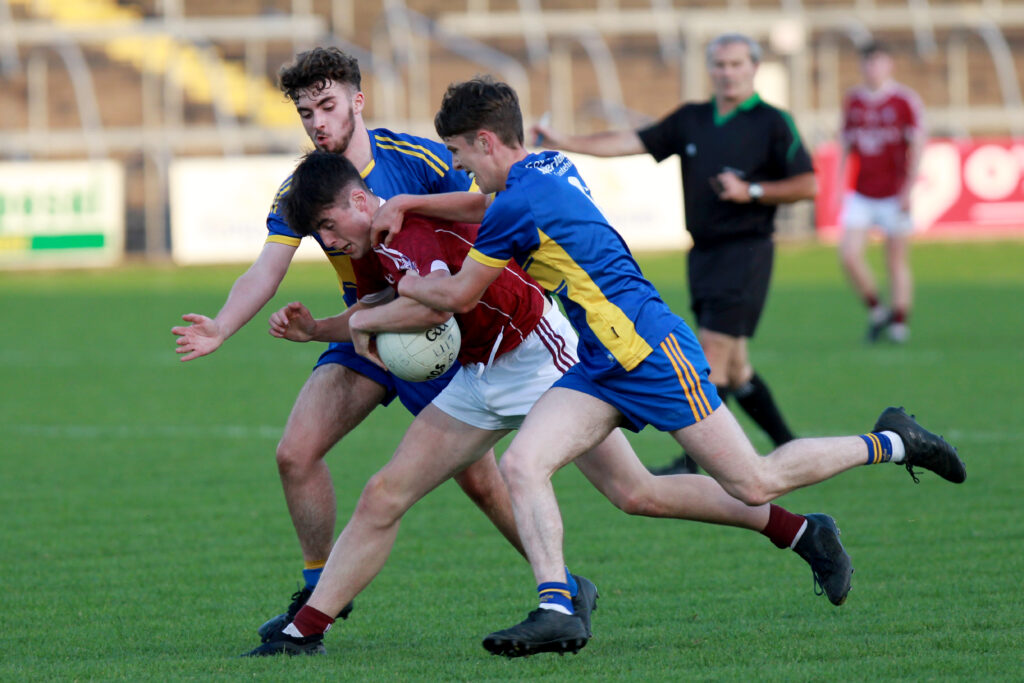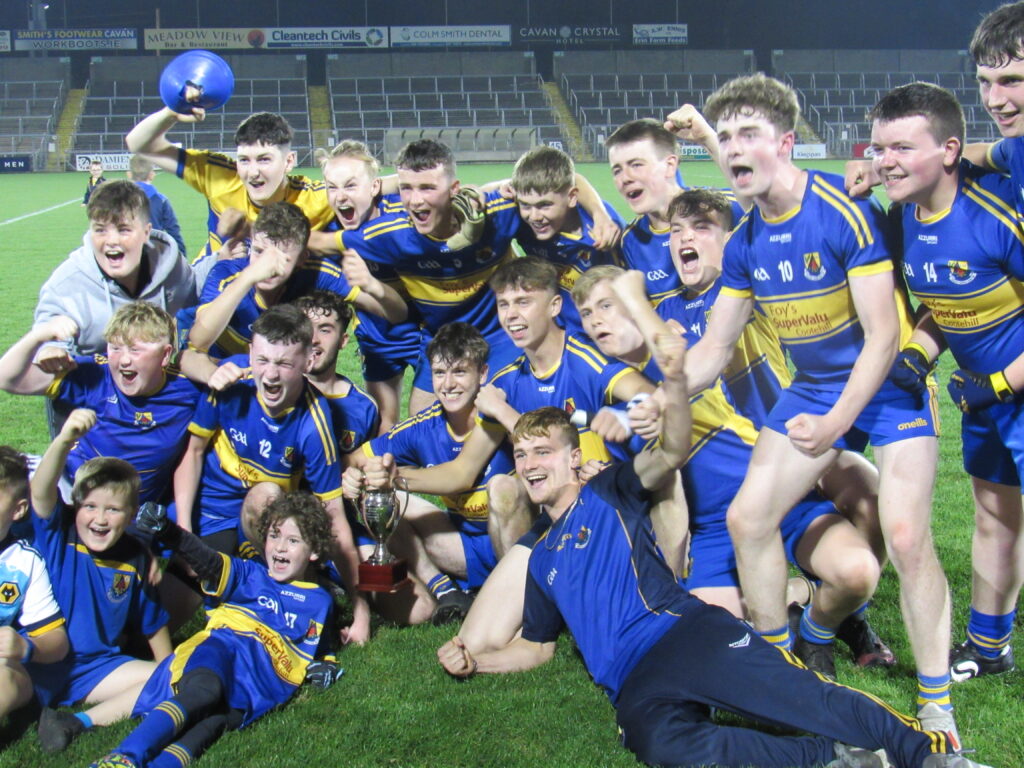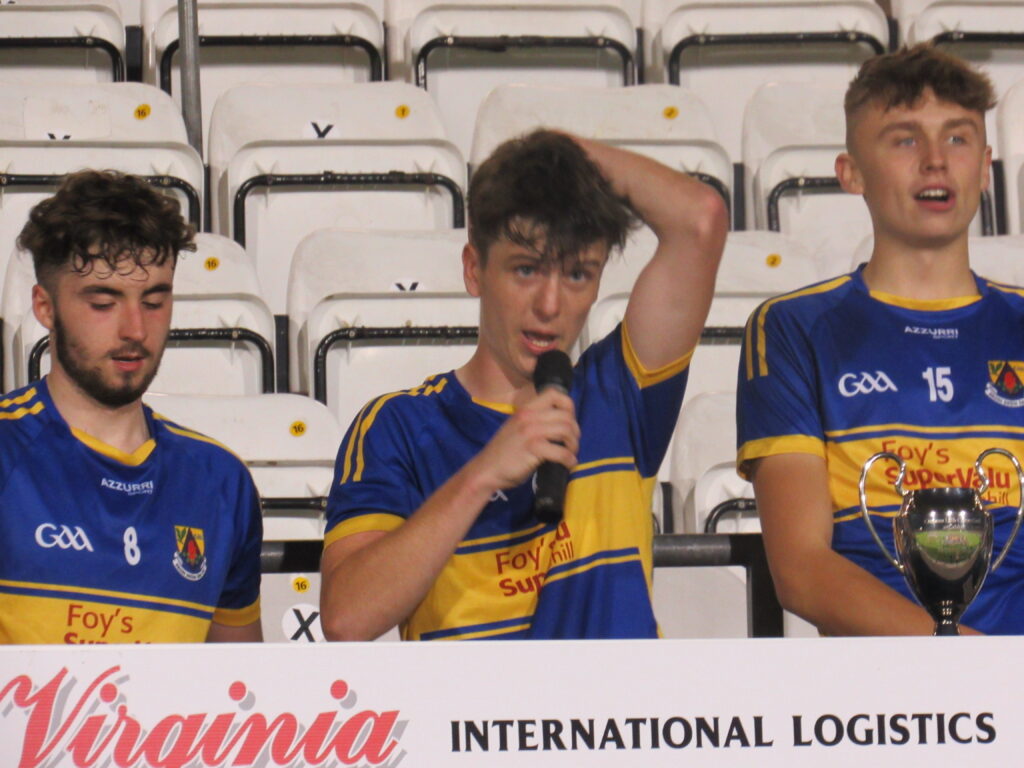 Under 13 Champions
The Drumgoon Under 13 boys are the Group 1 county champions for 2021. The boys put in a brilliant performance in Breffni Park on Tuesday evening last to run out winners on a scoreline of Drumgoon 6-15 Mountnugent 3-11.
The boys were very well coached by Barry Crosson, Martin Hughes and Martin Clerkin. All year the boys have been showing great skill and teamwork, and hopefully many of them will feature strongly on Drumgoon teams in the future. The winning squad was Daniel O' Reilly (Capt.), Breen Clerkin, Cameron O'Reilly 0-01, Brian Mc Dermott, Ciaran Clerkin 1-05, Rian Crosson, Damien Hughes 4-07, Cormac Clerkin 2-02, Caolan Crosson, Dylan Keappock, Charlie Gallagher, Breen Mc Donald, Padriag Ward, Kayden Mc Cann, Steph Coppins, Cian O' Reilly, Oisin Mc Gibney.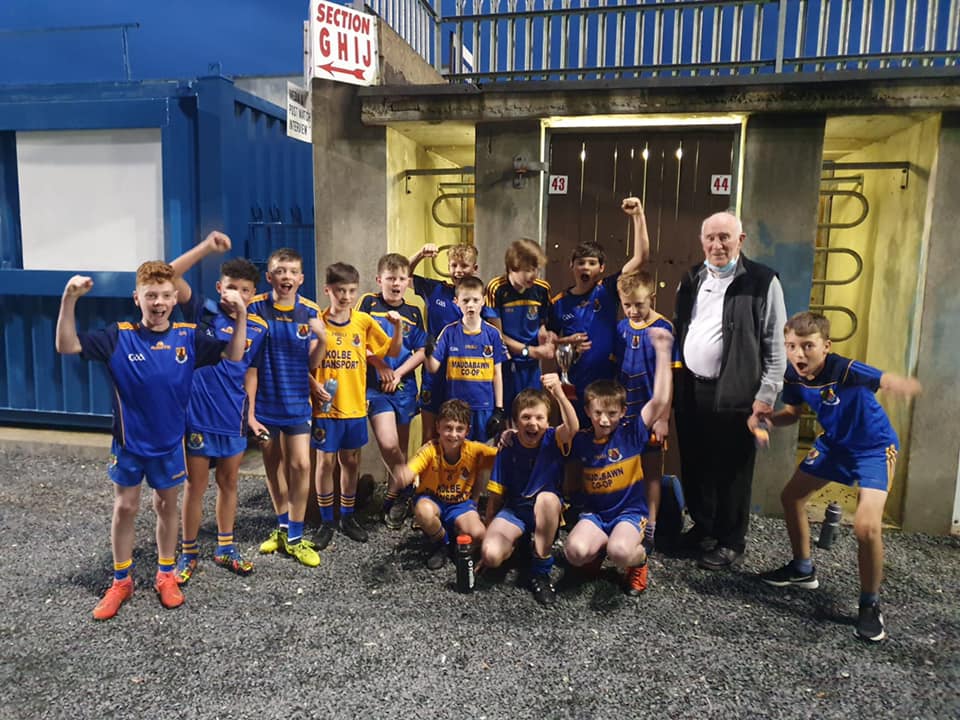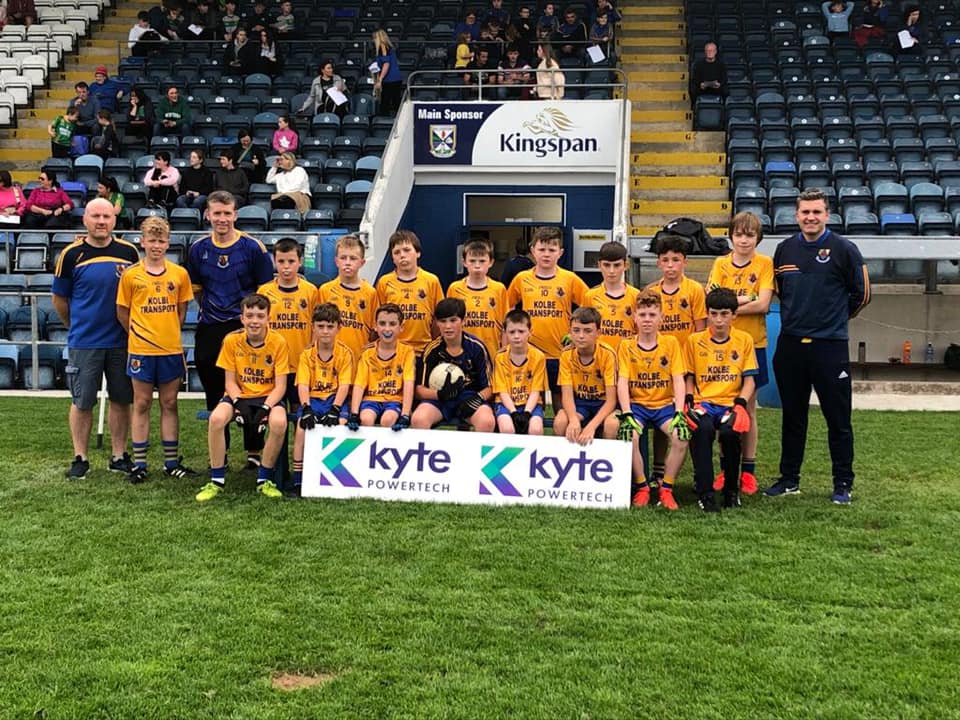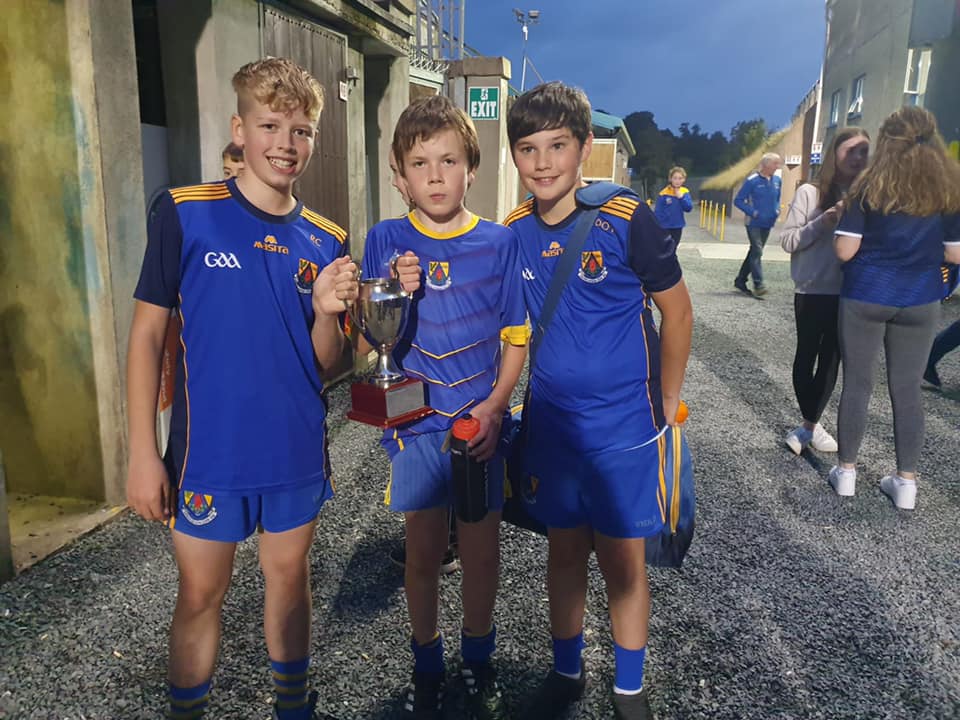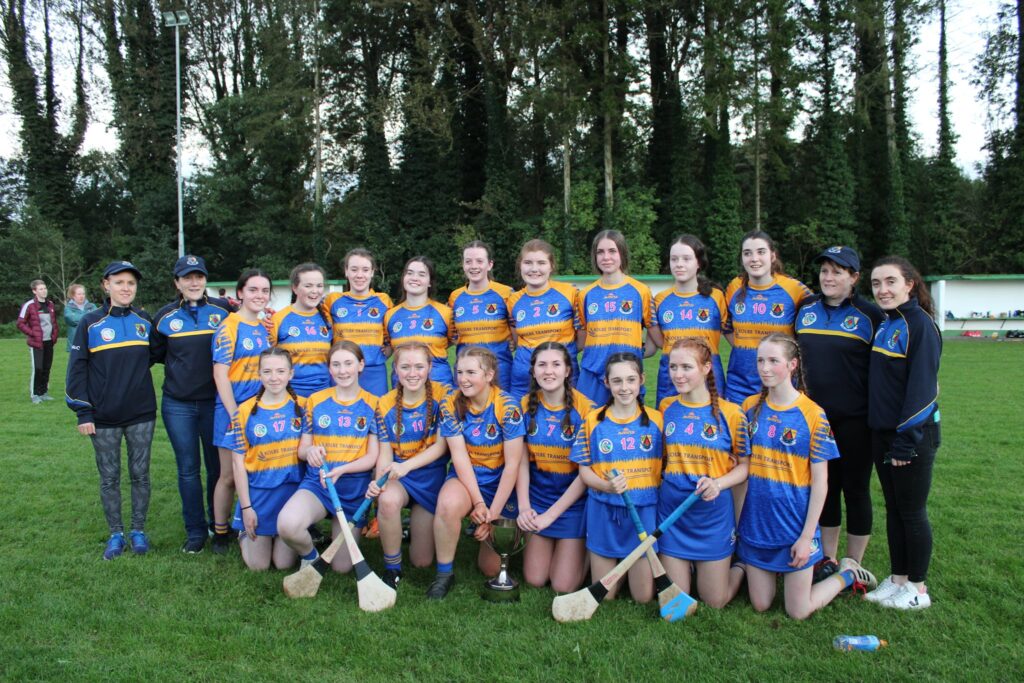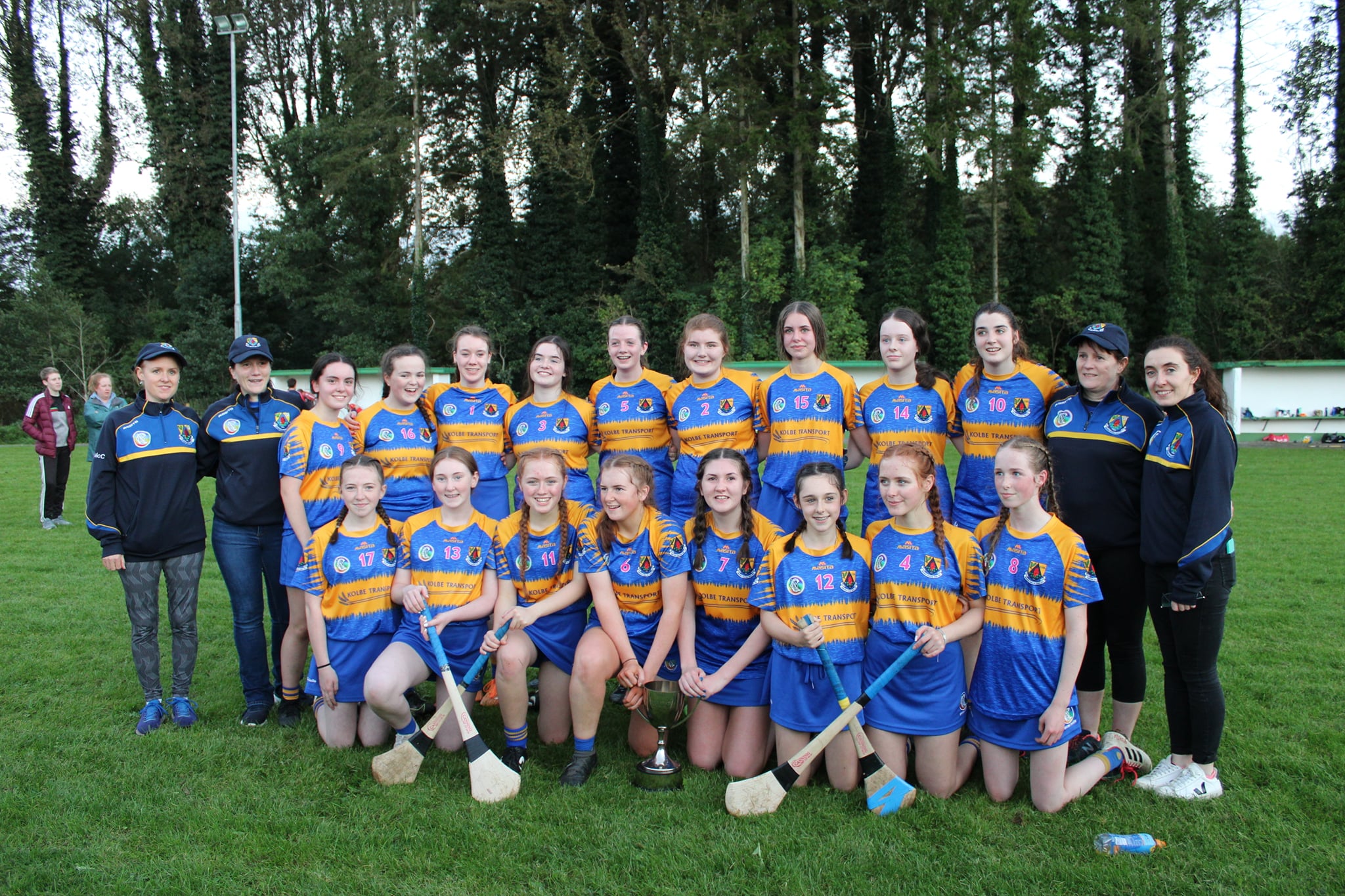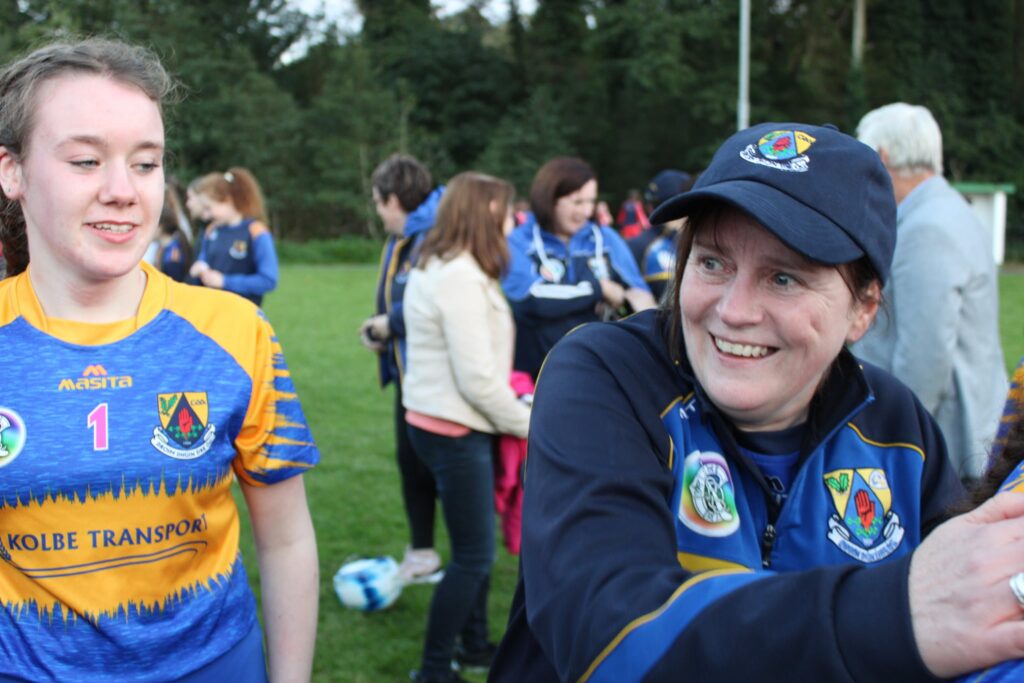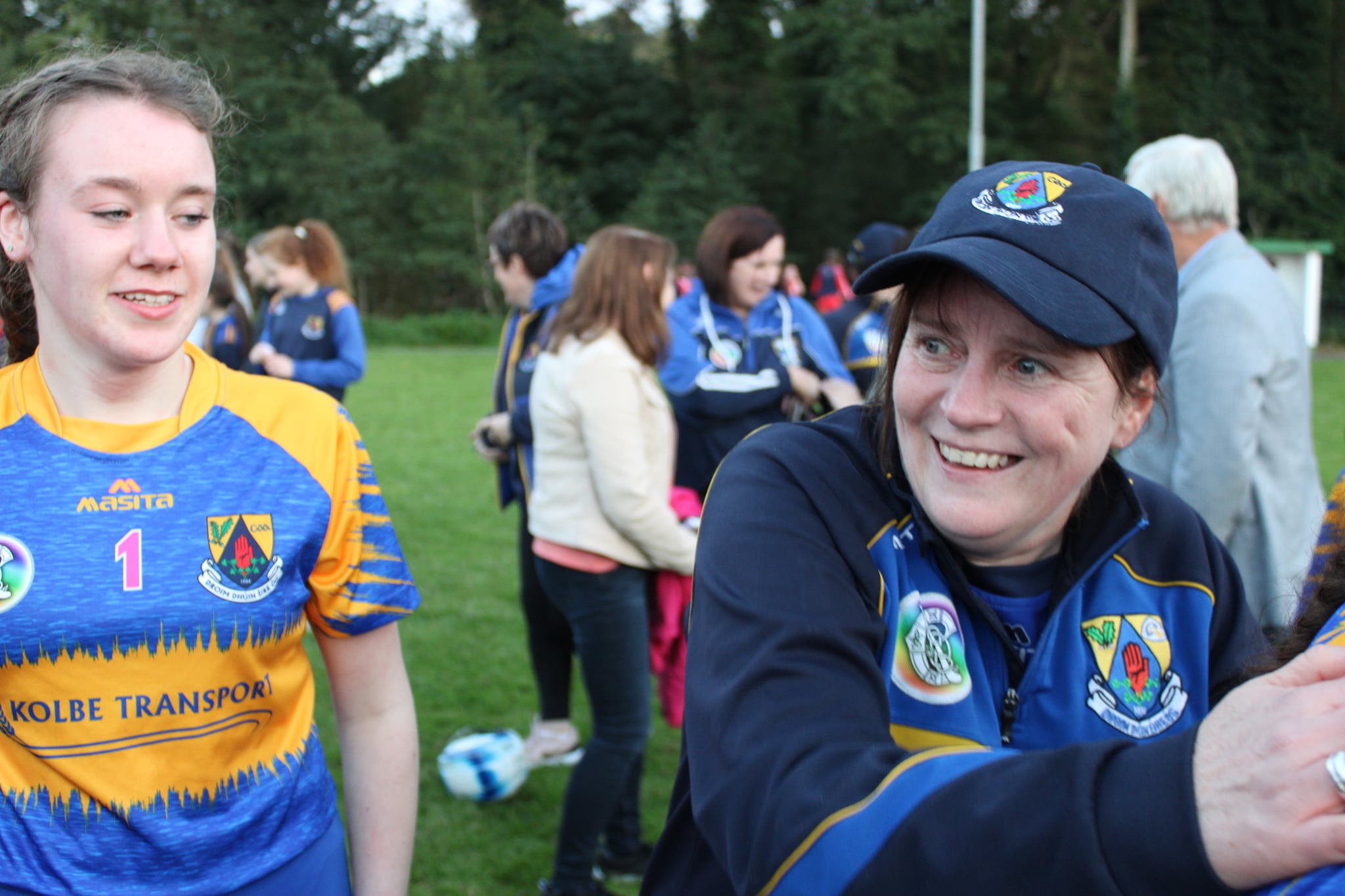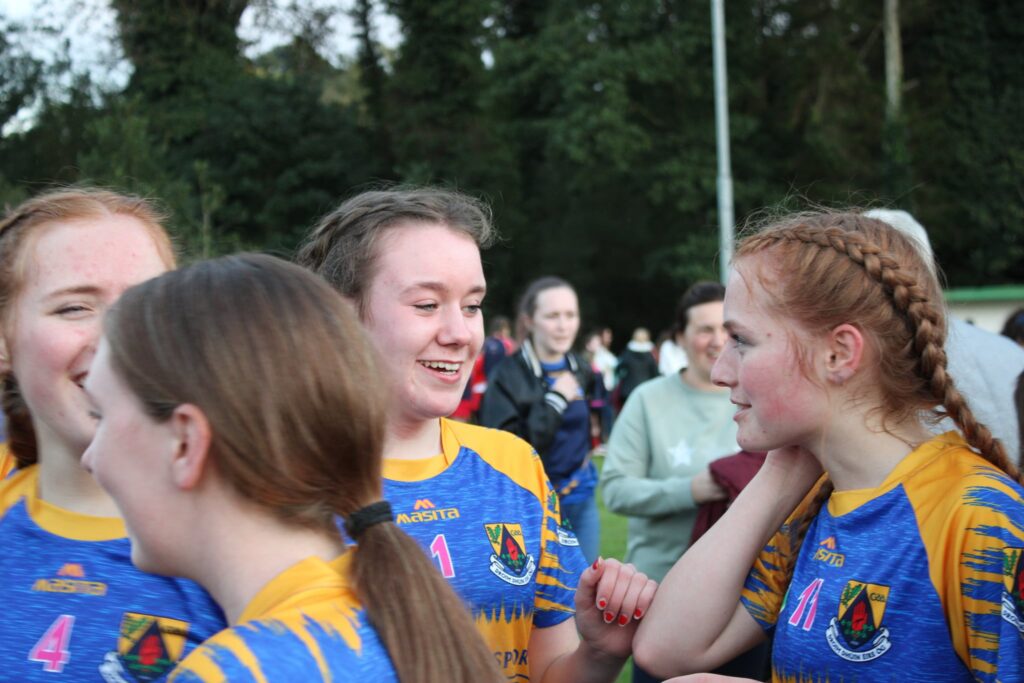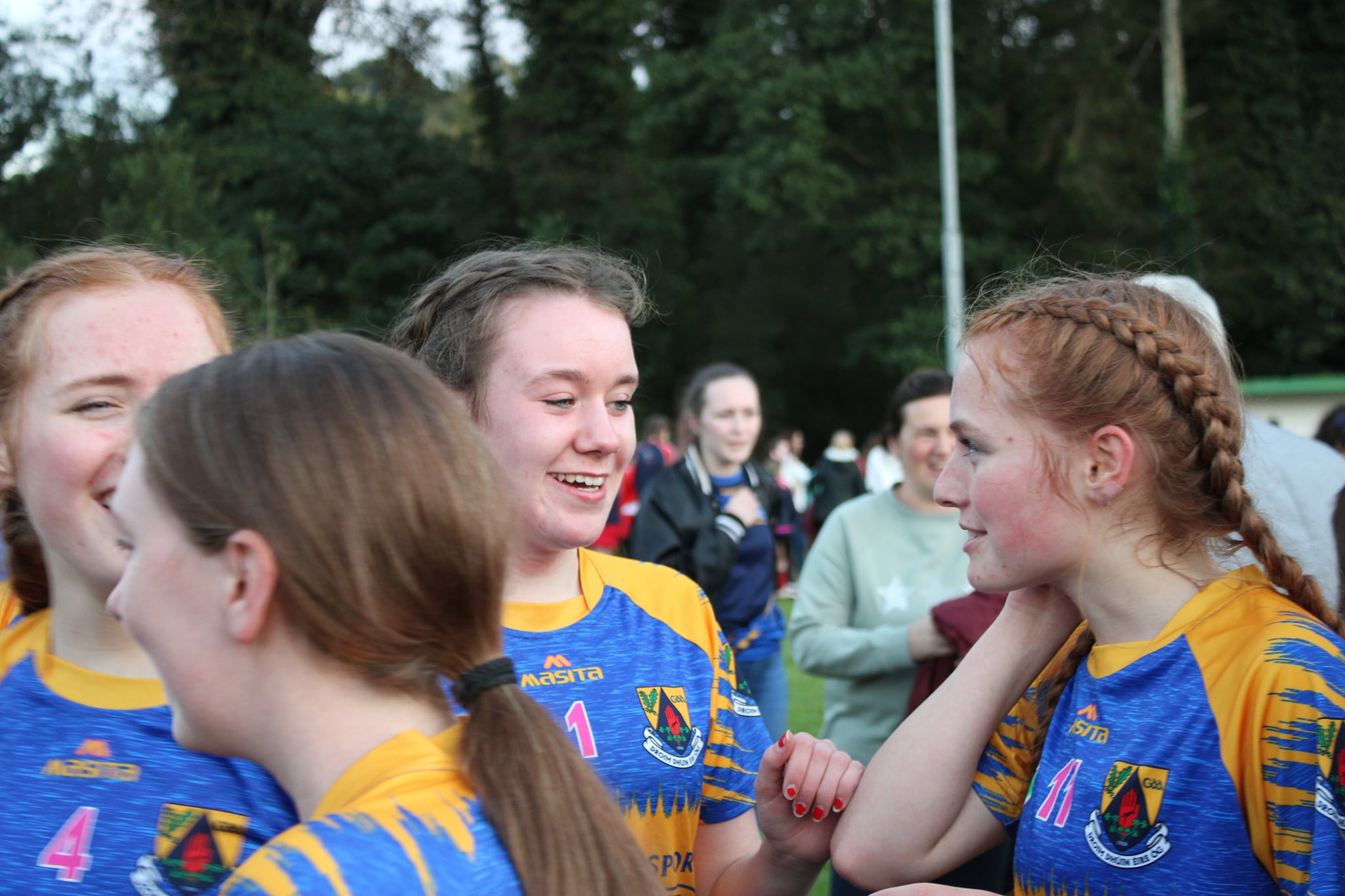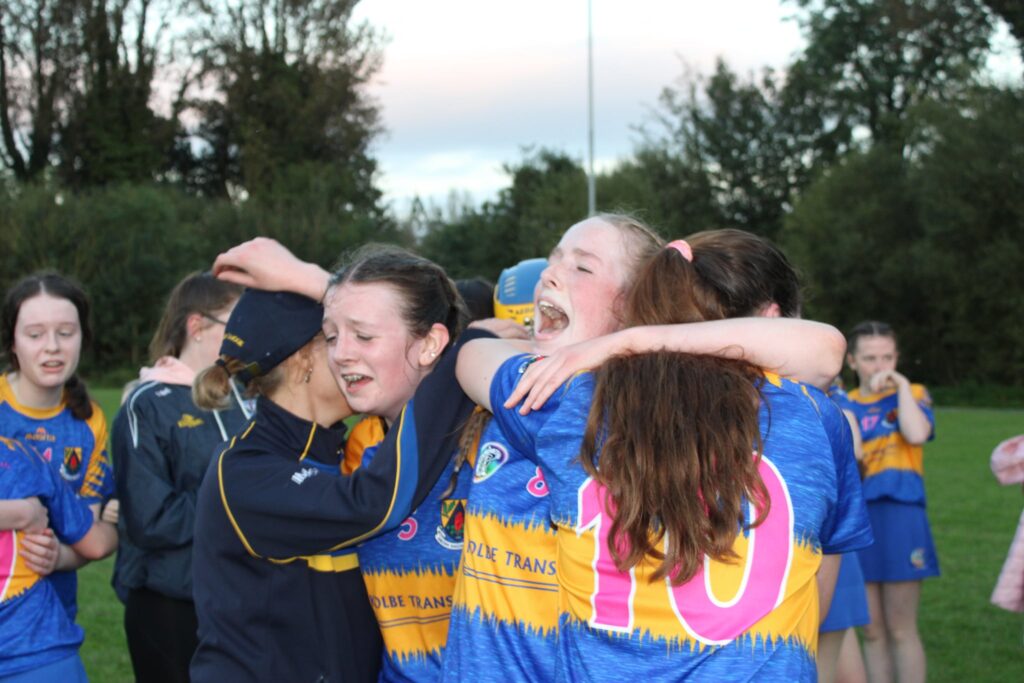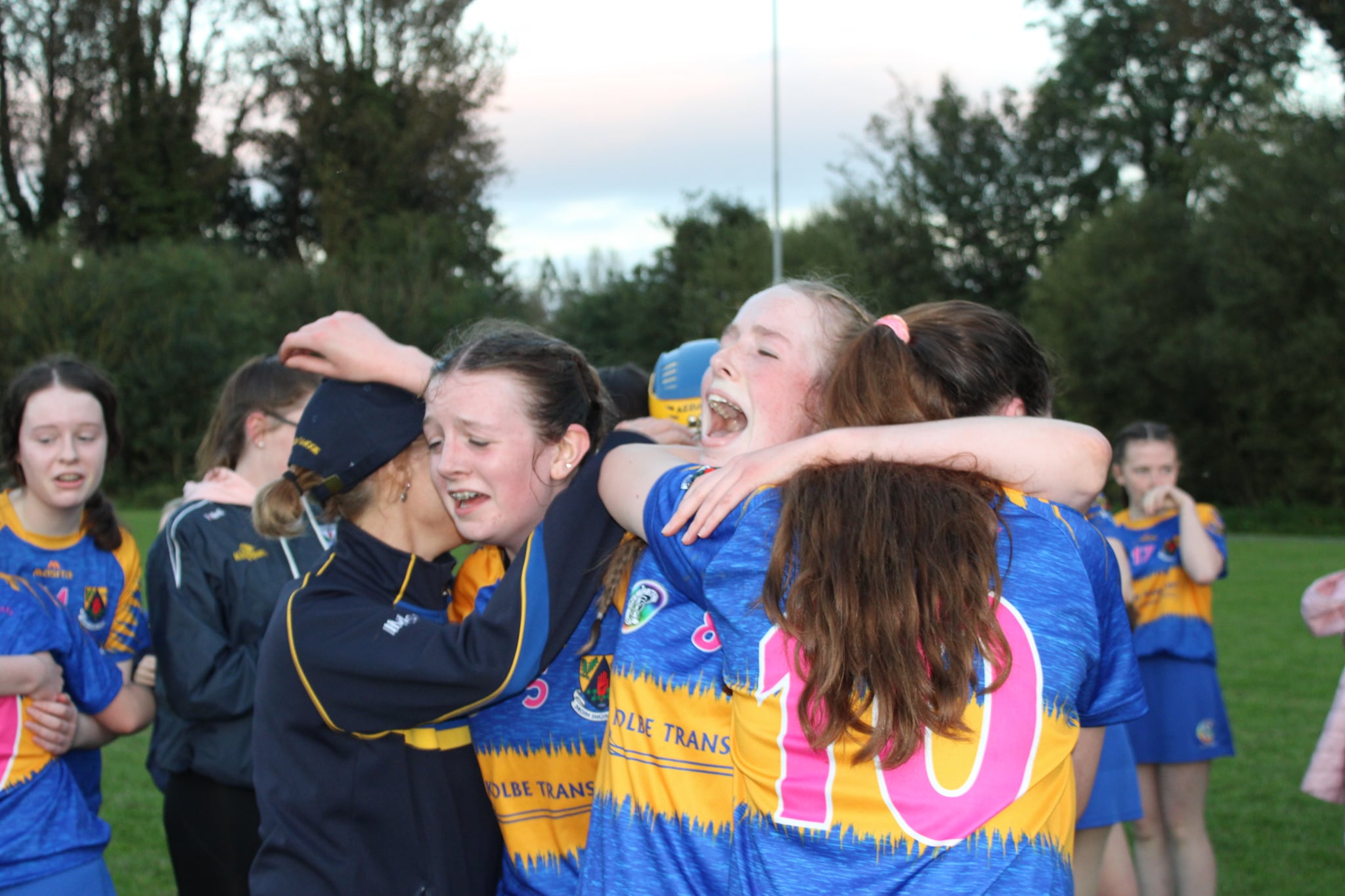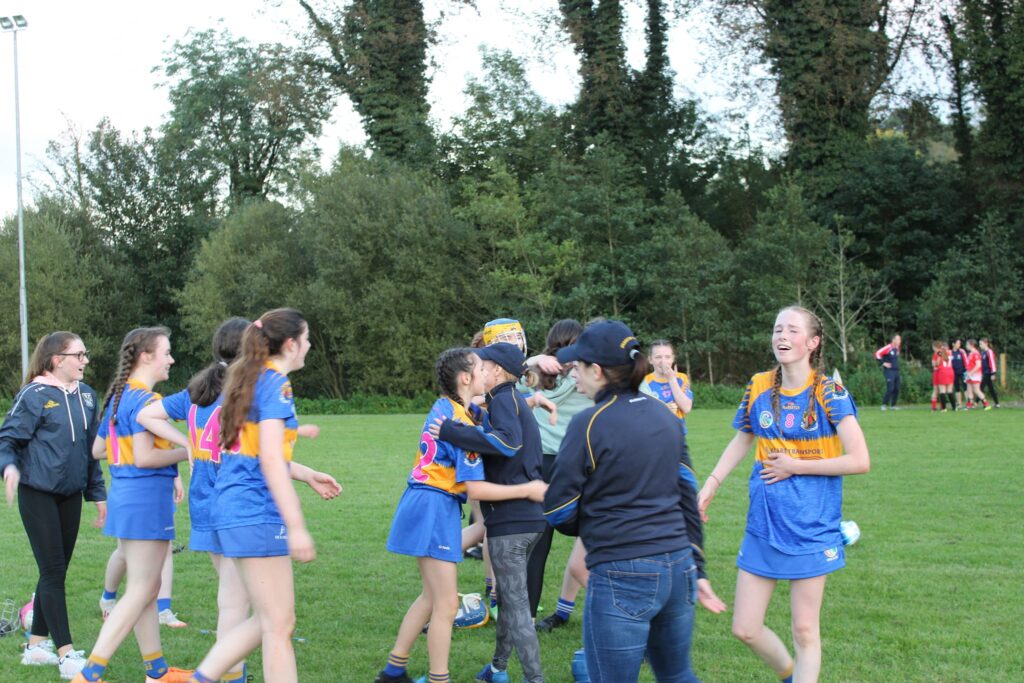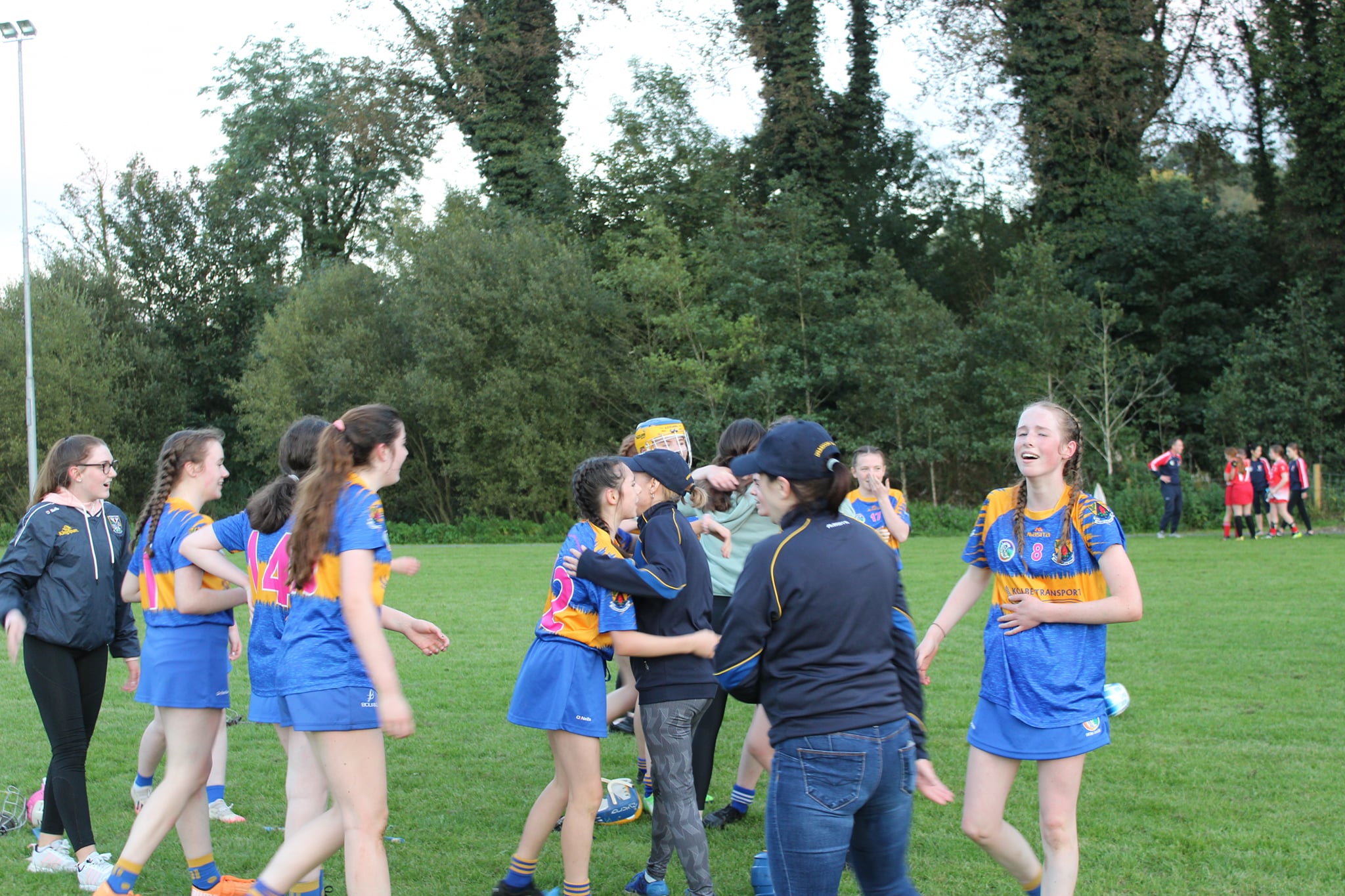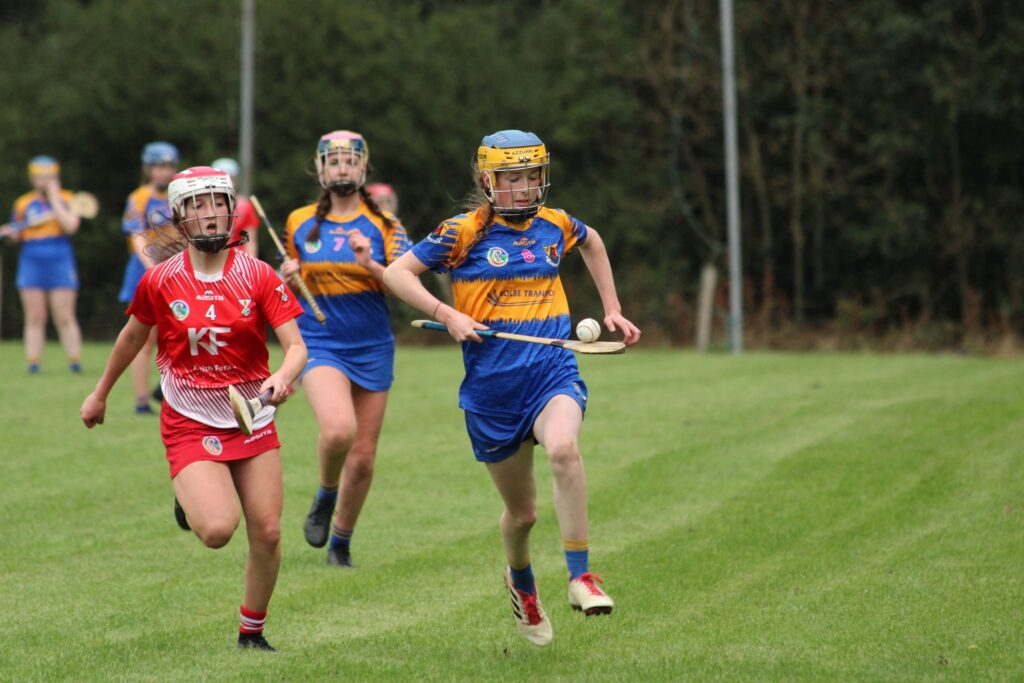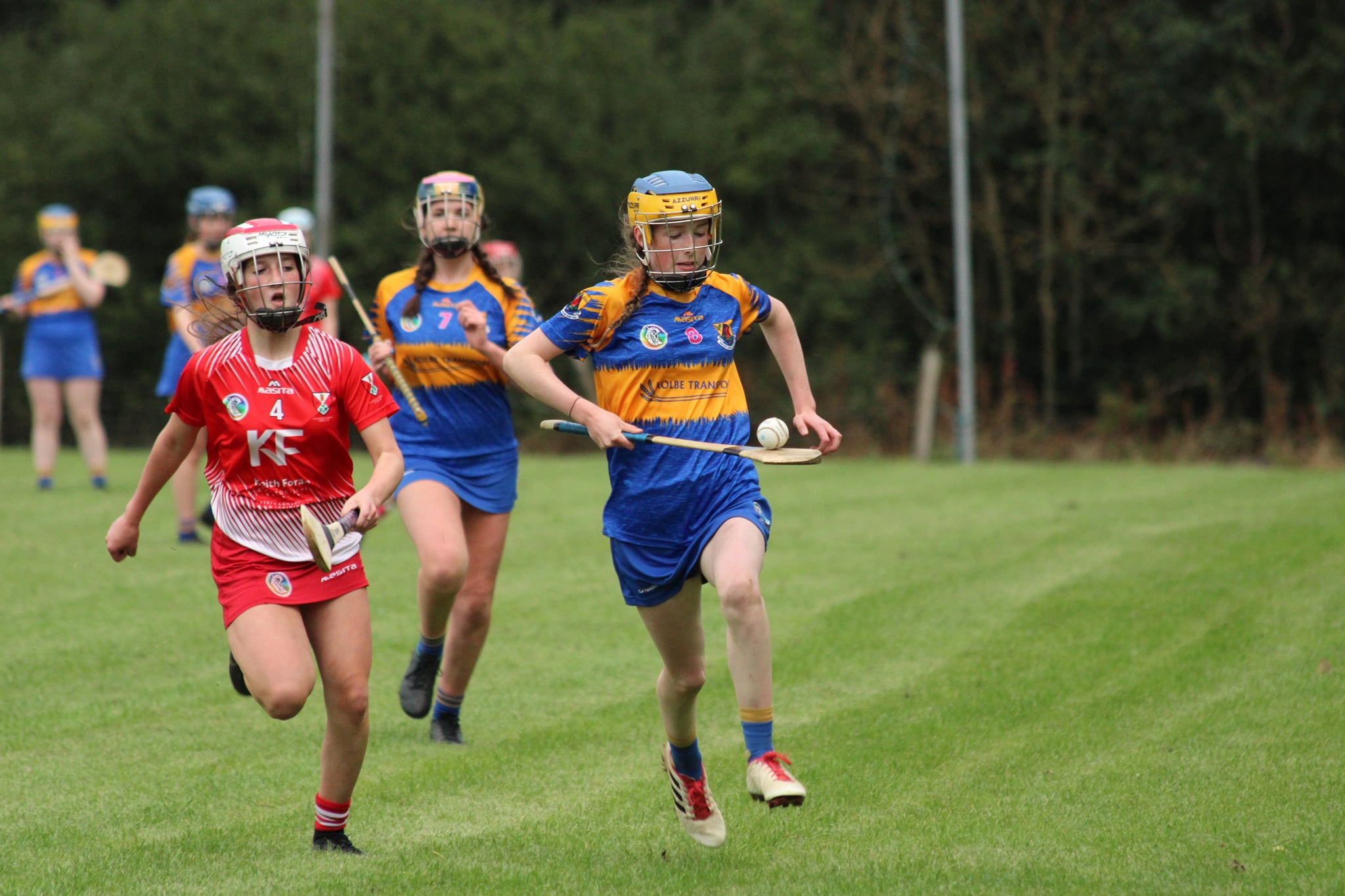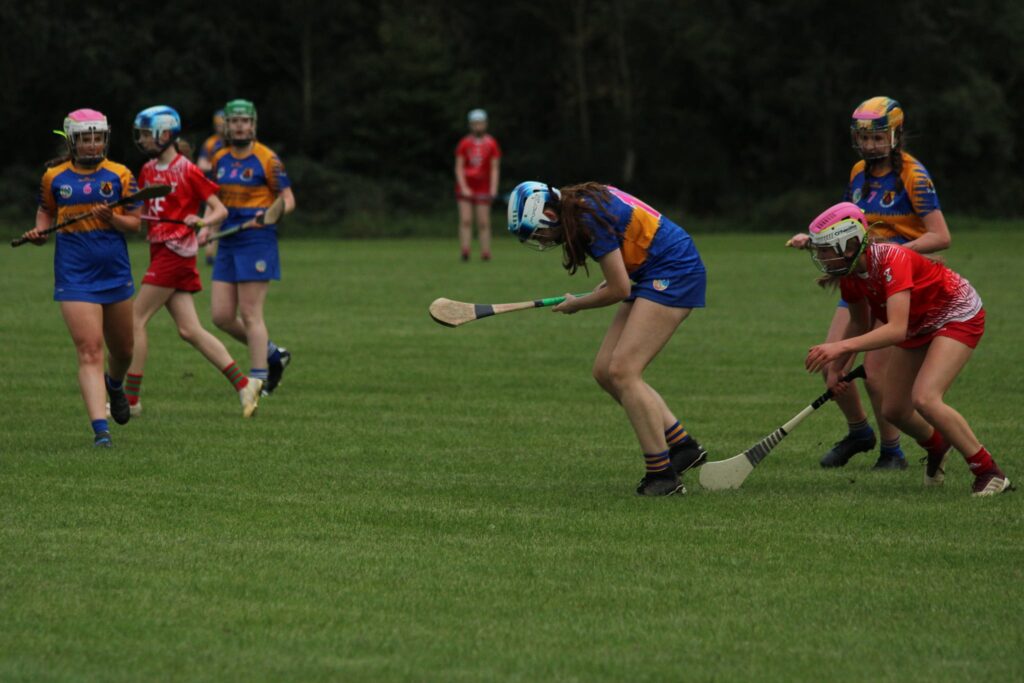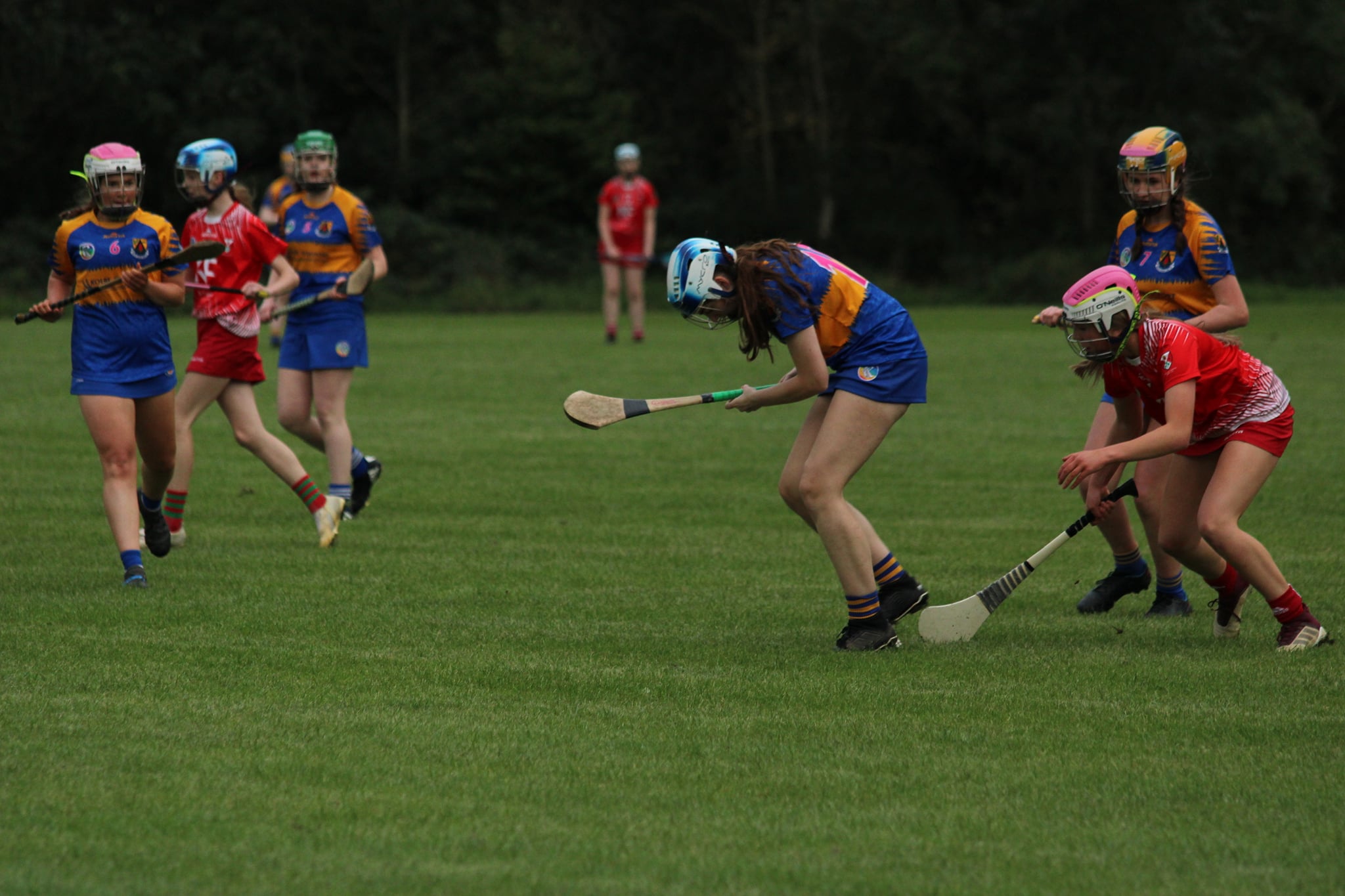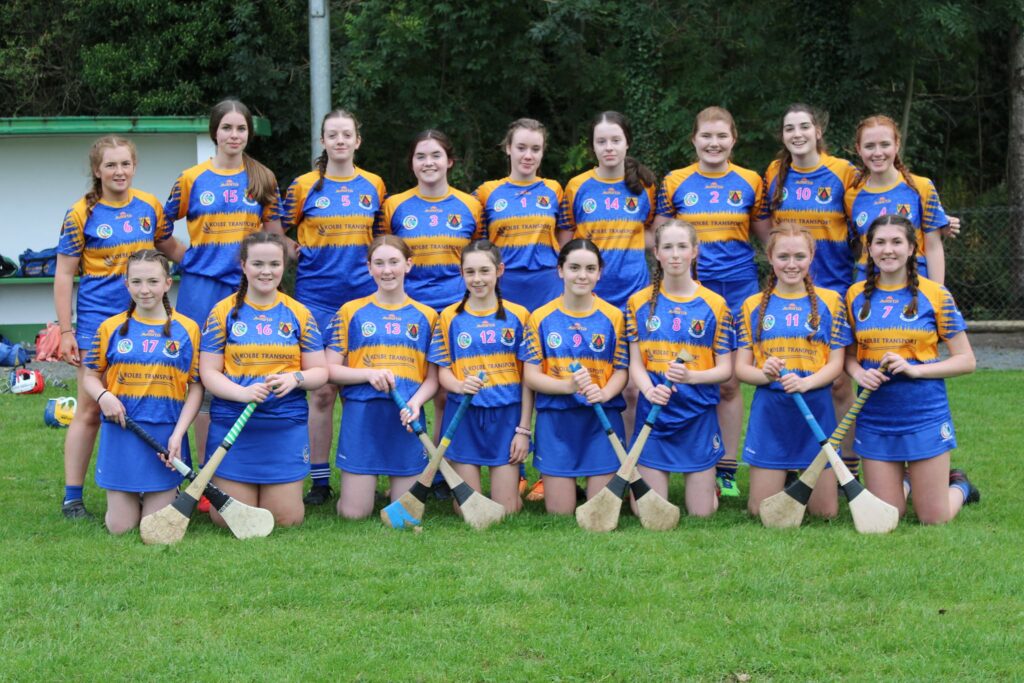 Congratulations to Drumgoon U12 girls and their management , Maria & Ciarin Lynch and Ellen Gallagher on winning the U12 final on the 31/7/21, against Laragh on a score line of 0.11 to 0.09. What a great display of football from both teams. Well done girls enjoy